Are you searching for the method of how to lock your windows PC? Here are the simple methods.
Computers make Human Life easier and more comfortable. The users of computers have to maintain some simple strategies to keep the data stored on the computer safe and secure. When the users are not using the systems or when they are away from computers, they have to lock them.
We have different locking methods like having a password or PIN. Here in this article, we discuss the best methods of how to lock and unlock the computer? The lock feature is available in all windows versions. To lock windows, here are the simple ways to lock screen. You can follow any one of the methods.
Method 1: To Lock Your Windows PC with Dynamic Lock
Microsoft Windows is a product with continuous evolution. Windows dynamic lock is a great feature of windows to lock the computer. To enjoy this feature, you have to pair your mobile phone with your Windows PC. Then you have to follow the following steps to set this inbuilt lock.
Go to Settings > Accounts > Sign in
After Signing in, Go to Dynamic Lock
Activate Allow windows to detect when you are away and automatically lock the device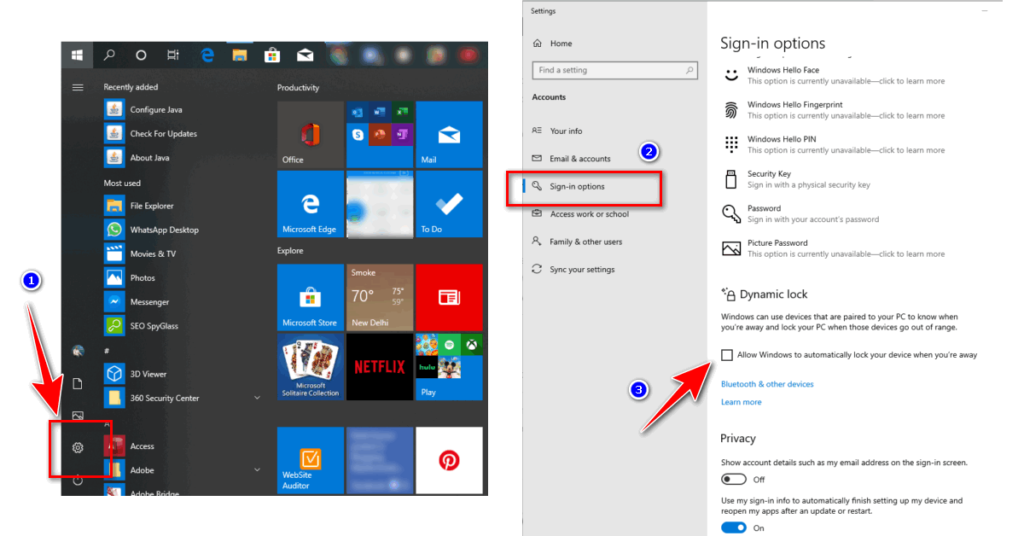 After making the above changes to settings your system will be locked for a few seconds and your mobile phone will be disconnected. The user must remember that the mobile is to be away from the system; otherwise, the system will not be locked.
---
Method 2: Using Keyboard Shortcuts
1. Keyboard shortcut 1 to Lock Screen in windows pc
Windows PC uses more convenience by saving time and energy lock the Windows PC with the keyboard shortcut.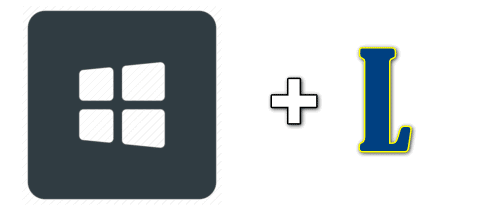 Press Windows key + L to lock your computer this shortcut works with all kinds of Windows versions to open the system again you can use your pin or password to use this facility you must have a PIN or Password.
2. Keyboard Shortcut 2 to lock the windows pc

Press Ctrl + Alt+ Del
Then click 'Lock'
3. Keyboard Shortcut 3 to lock the windows pc
Click the Start Button
Click on the User Icon
Then Select Lock
---
Method 3: Lock Screen with Predator tool
Predator is the most used tool for locking Windows PC. This software turns USB drive into a physical lock for your computer. For locking Predator is free for personal use we have features like a single-use. Single USB drive allows you to lock or unlock more than one computer.
You have to install JDK's first software prompts for the insertion of the USB drive. It gives a password, then selects the drive that represents the USB register you have to have completed your process.
---
Method 4: To lock Windows Pc with Lock My PC
Lock my PC is a better locking method. Nobody can override this tool and enter your PC. If you set a certain time in the setting, the system will be locked automatically after the expiry of the time set.
---
Method 5: Lock the Windows PC with Screen Saver
You can set a screensaver to lock your windows PC. When the screen saver pops up, then the system will be locked automatically.
Final words:
The above simple methods are very helpful when you work with Windows PC to track and lock your computer.
You can easily lock the computer when you go away from the computer.