How to make money online with YouTube?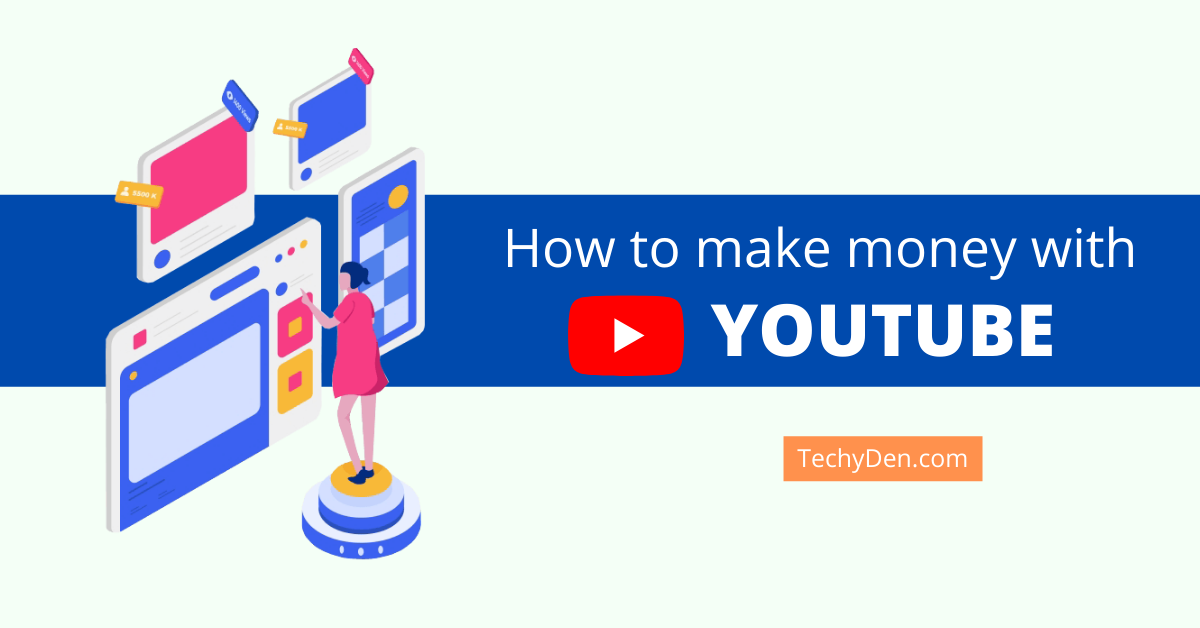 Are you planning to start make money online with Youtube? If yes, read this areticle before you start a new youtube channel.
YouTube has become a great medium for people to share their ideas, thoughts, and opinions with the world. The site even allows them to earn a little bit of money through advertising. However, some people still wonder whether they can actually support themselves or their families solely off this platform.
YouTube is now one of the top five websites in the world. And over half of viewers watch some type of YouTube video every day. This means that millions of people are viewing your videos and learning from them.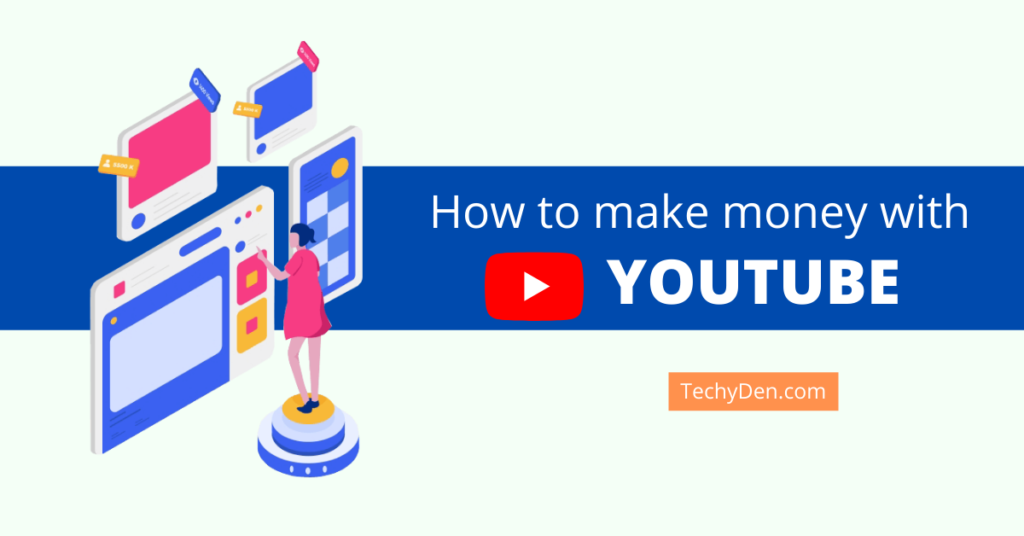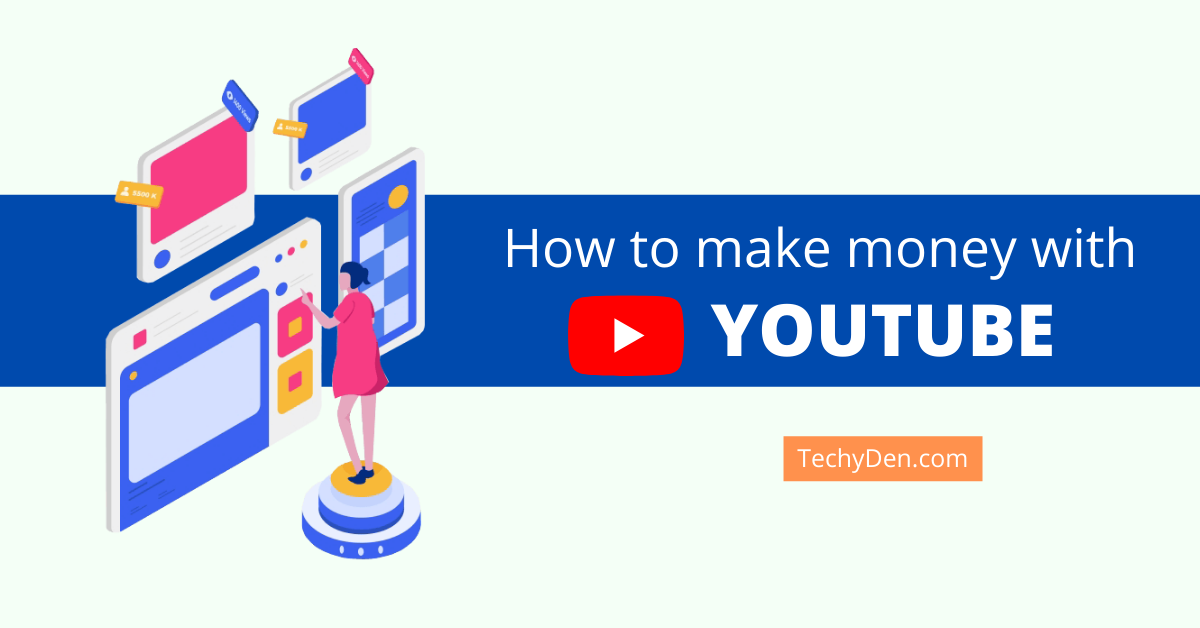 Whether you're looking to start out as a hobbyist or build an income stream, creating high quality content on YouTube is essential for success. The key is finding ways to get your voice heard and become known in the community. In order to succeed, you'll want to create compelling videos that educate your audience and bring value to their lives. There are three main areas where you can focus your energy: branding, building trust, and driving traffic.
Who makes the most money on YouTube?
According to Forbes, these 10 channels were the top earners on YouTube.
These YouTube stars might leave you wondering how they got their fortunes. Find out how they did it.
Who's going to watch your YouTube Channel?
You've recently uploaded your first video, and now you're wondering who's going to view it? Have you thought about whether or not your audience would enjoy your content? This is especially true if you want to get new subscribers and views. There are several ways to improve your viewership and increase interest in your YouTube channel. Let's take a look at some of them.
YouTube is the second largest search engine on the web, behind only Google. If your goal is to reach the top of the rankings, then your channel needs to be viewed by enough people. The key to growing your audience lies in understanding what kind of content engages viewers, and what makes viewers leave.
When you upload a video, it goes through a review process called algorithmic sorting. When your video gets reviewed, it goes into a queue where other similar videos are stored. Some items are automatically recommended, and others require user interaction to see. The more likes, comments and views your video receives, the higher it'll appear in the ranking system.
Requirements for the YouTube Partner Program to make money on YouTube
YouTube has some criteria to join the partner program, and they must be completed in full form, i.e., you must meet all program requirements. You can check it all out here. The following shows some of the main conditions:
Your account must be in good standing and have not previously been disabled for monetization;
Your video must be original, with quality, and no hassle for the owner;
The content of your video should be within the Terms of Service and Community Guidelines.
You should upload videos regularly, and they must be popular.
You must be 18 years of age or have parental consent to be allowed to participate.
How to make money online with YouTube?
The YouTube Partner Program allows regular YouTubers to obtain access to exclusive YouTube features.
To make money on YouTube, you don't need to be a partner (simply setting up an AdSense account and receiving views would be enough), but becoming a Partner makes things a lot simpler.
YouTube makes $6 billion per year.
The average American spends about 7 hours a week watching YouTube.
The average person watches 15 minutes of YouTube daily.
YouTube Partners have access to a variety of revenue sources, including video adverts, YouTube Premium subscription fees, and services like Super Chat, channel subscriptions, and the goods shelf that directly tap into your dedicated fans' wallets (more on these later.)
Step 1: Start a YouTube channel
Here's an easy-to-follow guide to get you started. You can find it at 'How to create a YouTube channel.'
Step 2: meets the YouTube Partner Program requirements
You must have at least 1,000 subscribers and 4,000 watch hours in the last 12 months in order to join the program. These are some tips for getting more views on YouTube.
Step 3: Set up an AdSense account
To set up an Adsense account, you can follow the guidelines from Google. Here is YouTube's official guide to AdSense accounts.
Step 4: Explore your new monetization features
Each monetization channel has different eligibility requirements. For instance:
Ad revenue: You must be at least 18 years old and generate advertiser-friendly content in order to earn ad money. Simply said, the less contentious your videos are, the more comfortable YouTube marketers will be placing adverts on them, and the more money you'll make.
YouTube Premium revenue: You earn a part of a YouTube Premium member's membership price if they watch your video. (It's good that this one is automated.)
Channel memberships: For your subscribers to subscribe to your channel (i.e., pay you an additional fee), you must be at least 18 years old and have over 30,000 subscribers.
Merchandise shelf: YouTube's merchandise shelf requires that you be at least 18 years old and have at least 10,000 subscribers in order to sell merchandise.
Super Chat payments: Live chats during your live streams will not be highlighted if you are less than 18 (and do not live in a country where the feature is available).
Step 5: Submit to ongoing reviews
Your YouTube channel is held to a higher level as part of the YouTube Partner programme. The policies of the YouTube Partner Program, as well as the Community Guidelines, must be observed. Copyright laws must be followed as well.
Create videos about products or services
YouTube has become a major source of information and entertainment. If you want to build a large audience, then you need to start creating high quality videos. Video marketing has been proven to be highly successful.
You should plan to spend no less than 20% of your working hours on creating new videos. And these videos should focus on three main areas, namely brand awareness, product awareness, and customer service. .If you don't have a lot of time to invest in creating new videos, then find someone who can do it for you.
A video marketing agency is a great option. Video marketing agencies use video marketing content creators and professionals to create high quality videos that will help grow your audience.There are many different types of companies that are looking for high quality videos that will help grow their audience.
You can try any one of theseAI Video Generators to create awesome videos fro your channels. adding very good thumbnails to your videos by using any one of the free photo editing software by using any one of the Stock Photos to make it the thumbnail more attractive.
This includes companies in the fields of technology, finance, education, and healthcare.The use of video marketing has grown exponentially over the past few years.Companies have found that videos can be cost effective while also bringing significant increase in ROI (Return on Investment).Video marketing is not just limited to online.
Build a community around a topic you love
Instagram is the most popular photo sharing site on the web. More than 400 million active users take advantage of its filters and video features every month. On average, users upload 30 photos per day. If you don't have a big following already, this might seem overwhelming, but it doesn't have to be. There are ways to build your Instagram presence, even if you're starting from scratch.
You can start by joining groups and communities where you already share interests. This lets you develop relationships with other users who want to meet new people, share their experiences, and get inspiration. Find some groups related to your niche and join them. Post images, stories, and questions to engage with your followers.
Earn referral fees by referring others who subscribe to your channel
you might want to consider offering referrals for services or products related to your niche. If you already offer paid services, such as coaching, consulting, or speaking, you can also refer your clients to other businesses that provide similar services. To make make money online with youtube you need to start video promotion.
But before you start promoting, you should ask yourself these questions:
How much would I charge per client?
What types of services/products would I recommend?
What kind of response am I hoping for from potential prospects?
People love referrals. Every time someone refers their friends and family to a service provider, they get rewarded with a commission. While some businesses pay a percentage of sales, others pay commissions directly into their customers' accounts.
Asking people you know to sign up for your affiliate program can be a great way to generate revenue and build brand recognition. Once you've built trust and credibility through good customer service, you'll be able to create effective marketing programs designed specifically for your audience.
Frequently Asked Questions (FAQs)
How many views do you need on YouTube to make money?

If you want to make money on YouTube, you need to have a lot of views. But how many views do you need? The answer is different for every person.
It all depends on the type of content you are creating and the audience you are targeting. Some people can make money with less than 10,000 views, while others may need more than 1 million views to make money on YouTube.
If you want to make money from YouTube, it is essential to know what your goal is and how many views it will take for your content to be profitable.

How can I earn money online from YouTube?

YouTube is one of the most popular sites on the internet. It is a video-sharing site where people can upload, share, and view videos. It is also a social media site where users can interact with each other through comments and likes.
You can earn money from YouTube by monetizing your videos, which means that you can receive money for the adverts that appear before your videos. You will need to sign up for an Adsense or YouTube partner program account.

How many subscribers do you need on YouTube to make money?

YouTube is a popular platform for content creators to share their videos. However, it can be challenging to get enough subscribers on YouTube to make money. Here are a few tips for growing your subscriber base and making money on YouTube.
1) Create quality content:
2) Optimize your video with tags:
3) Build relationships with other YouTubers:
4) Use Google AdSense:
5) Promote your videos on social media platforms

How can I make $100 on YouTube?

There are many ways to make money on YouTube. You can earn money from ads, YouTube Red, and merchandise. You can also earn money by running your channel and getting paid for the ads you play before your videos.
Making money on YouTube is not as easy as it sounds, and you need to provide quality content that people want to watch repeatedly to make a decent amount of money from the platform.

Does YouTube pay money monthly?

YouTube is a video-sharing website where users can upload and share video clips, and it is the most popular video-sharing site on the internet. One of the main features of YouTube is that it allows users to monetize their videos by running ads before, during, or after them. However, does YouTube pay money monthly?
YouTube does not pay money monthly, but it pays content creators for their work every month. The payment is in revenue generated from advertisements on videos and other things like sponsorships, merchandise sales, etc.

How do I transfer YouTube money to my bank account?

YouTube is a popular video-sharing website. People can make money by making videos and posting them on YouTube.
There are two ways to transfer YouTube money to your bank account. The first one is by linking your bank account to the PayPal account, and the second way is by moving the money to a different bank account.

How much does TikTok pay per video?

TikTok is a social media app for short videos. The app has over 10 million users, and it pays $0.05 per video view.

How does a YouTube Channel pay?

You can monetize YouTube channels in two ways. The first way is by running ads, and the second way is through a partnership with YouTube Red, which allows for ad-free viewing of all content.
You can monetize YouTube channels in two ways. The first way is by running ads, and the second way is through a partnership with YouTube Red, which allows for ad-free viewing of all content.
Are you ready to monetize your YouTube channel?
YouTube has changed the way people watch entertainment and information. Nowadays, most people prefer watching clips from other channels or searching for educational videos. If you don't already have a video creator account, the time is now.
YouTubers have become some of the biggest stars on social media. They've even created their own brands by licensing their merchandise and selling them through online stores. Some influencers earn as much as $10 million annually from advertising alone!
Creators use their brand as an inspiration for their video creation process. Many creators also believe that there's more than money to be made on YouTube. Most creators do well by creating content using channels or platforms that allow them to reach a wide audience.
To make your YouTube channel successful, you'll have to invest in marketing strategies, such as creating high quality content and building your audience.
In addition, having your own store should come after you reach certain milestones. Share this article who are planing to make money online with youtube on your social friends and family.