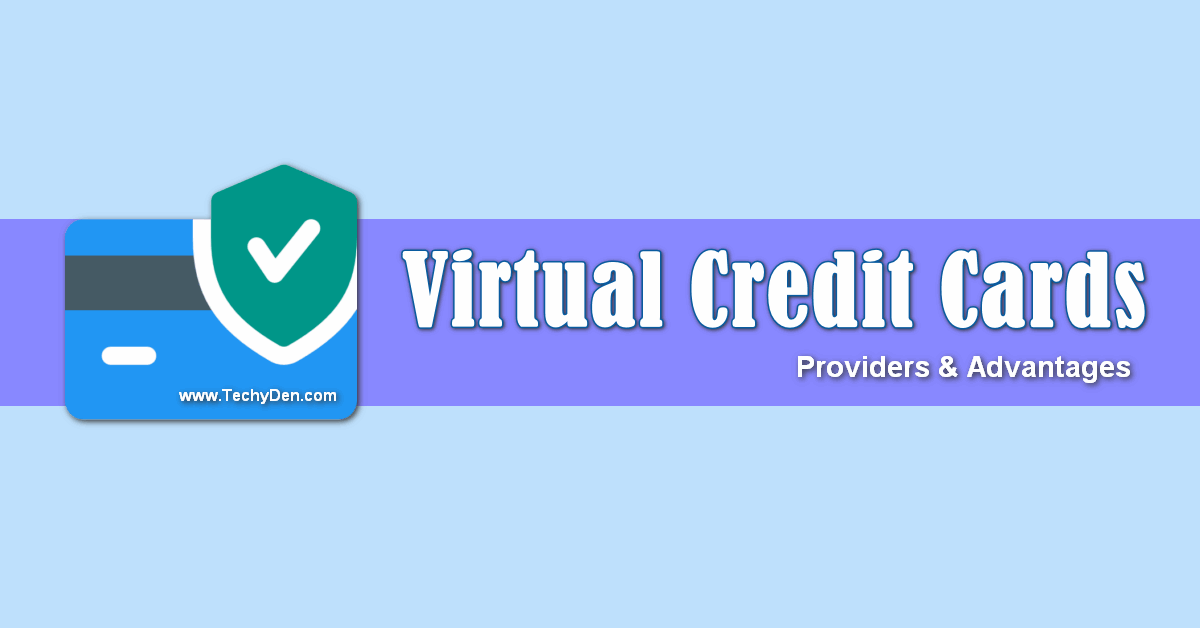 Online banking is a very good option for every shopping lover. This article introducing Virtual Credit cards. What is Virtual credit cards and How to create this Virtual cards in India to make successful online payments without exposing your original Debit or credit card details?

The issue and usage of credit cards are easy and quite accessible. But the security levels of online transactions through our Debit cards/credit cards are not secure now. Hundreds of cyber frauds are being noted. Your credit card particulars are being stolen. This is all due to the security level lapses on the websites.
There are so many reasons but the strongest reason is how you are exposing your credit card particulars when you complete your transactions. Getting a credit card in India is not an easy process.
So how about using a credit card without exposing the card details? There is an option to minimize the susceptibility to financial frauds. They are called Virtual Credit cards. This is the safest way for online transactions without exposing your credit card or debit card details.
This article gives you a detailed meaning, features, and benefits of how to create Virtual Credit cards for your secure online transactions?
What is a Virtual Credit card?
A virtual Credit card (VCC) is a specialized prepaid card. It is issued from the user's existing credit card or debit card. It is exclusively made for secured online transactions. As per the name, the card does not have any physical existence or plastic existence. So there is no risk or loss.
Single-use card
You can generate anytime if you want to perform an online transaction
This is very useful for Online payments
This is valid 24 to 48 hours only
You can create with a specified amount
It is completely free. No fee
Basic Concept of Virtual cards
A virtual card is especially suitable for people who are afraid that they will be hacked during their purchase with a normal credit card. In that sense, a virtual credit card is a solution, because once used, the number is no longer valid. So you run a little risk.
If you are using your debit or credit cards for better online payment by exposing card details like Credit card number, Expiry date (expiration date), and CVV number. This is very sensitive information to share every time. Here the Virtual credit cards are helpful to hide your original card details. The VCC is valid for single use and a certain duration.
A virtual prepaid credit card may be of interest to people who are not entitled to a regular credit card. Your income is in fact not tested. Mind you, for some cards, you must be 18 years or older. Simply deposit money on your "map" your bank, then you can make purchases on the Internet. You run no risk of debt.
How the VCC is Working and How to use it?
Virtual Credit card creation is a simple process. There are some banks and non-bank entities that are providing the facility to create VCC at a specified amount against the primary card. You can use these Virtual credit card to pay online securely like similar to general credit card payments. It helps you to protect from credit card fraud.
Select the Product to make a purchase from the merchant site and choose the payment option
Then log in to your bank or non-bank portals to create VCC
Go for VCC or Net card or Safe card or eCard option. Enter the amount and choose your stored debit or credit card particulars and click on Generate VCC.
Finally follow the instructions. Within a few seconds, your Virtual card is ready
These Virtual credit cards have the Card number, CVV, and expiry date. So your bank account number is safe in online.
Use the created VCC on the merchant site to buy the product and make payment.
The validity of Virtual cards
The validity of the Virtual credit card is 24 to 48 hours only in real-time. If you did not use the card the amount will be returned to your main account within a period of time as specified in the Terms and conditions of the Provider.
Advantages of Virtual Credit Cards
Free of cost: There are no additional charges to create VC Cards by banks. Just log in to your online net banking account and create it. Simple.
Enhanced security: The biggest advantage of using this VCC is Security. These cards do not expose your card original or real details. So the chances of fraud are low.
Enabled for international payment: Most of the VCC is used to make a purchase on international merchant sites. Before doing this you must confirm that the card is valid for international payment from the bank. For these international payments, the Virtual Credit cards are the safest option with their limited balance.
No fear of theft or loss: The VCC does not have a physical presence. So no worries about the loss of the card.
Free Virtual Credit Cards providing banks
---
Only five banks are offering to create Virtual credit card creation on their internet banking in India. They are
State Bank of India – SBI Virtual Card
Kotak Mahindra – Kotak [email protected]
HDFC Bank – HDFC NetSafe Card
Axis Bank – Axis eShop Card
You need a new account in the bank to use this feature. Along with this, you will get Net banking and debit or credit card. Every bank has its own terms and condition. So you must read those conditions once.
Most of the VCC's are enabled for international payments. But SBI Vcard is valid only for domestic transactions only. The card is valid with India only.
1. State Bank of India (SBI Virtual Card)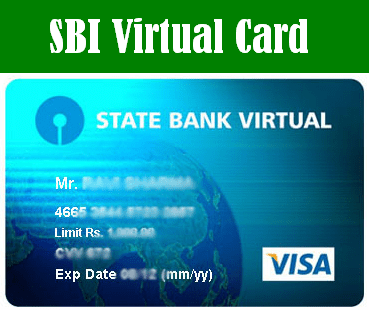 The SBI Virtual Card feature was launched in April 2012. It accepts VISA/MasterCard debit card as the payment option.
These cards are valid only in India transactions not for the international payment. This is Valid for 48 hours only. You can create the cards with minimum Rs.100 to Rs.50, 000 rupees limitation. It is completely free.
If you are having the SBI internet banking facility, you can create SBI Virtual card with few clicks to make your payments happily.
Recommended: Check about SBI Virtual Card FAQs and Card Creation process with images
---
Kotak [email protected] is one of the good virtual debit cards, which permits for the international payment system. You can create the card by debiting the amount from savings or current account.
It gives Instant Use Virtual Credit Card. It accepts VISA cards as a payment option. The card is valid for 24 to 48 hours only. The credit limit of VC card balance is Rs.100 to Rs.10, 000. It is completely free.
Recommended: Kotak Mahindra Bank [email protected] FAQs
---
3. HDFC Bank (HDFC NetSafe Card)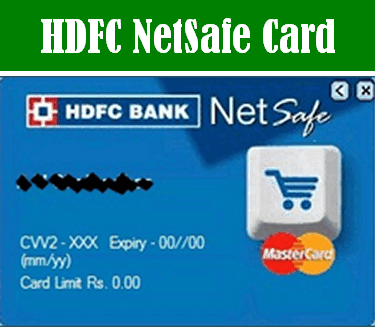 The NetSafe Card facility was launched in January 2012. This is another good option for Indian users and it is the best online Virtual Credit Card for safest payments.
You can create the HDFC NetSafe card by using a Credit card or debit card. You may use this card at any website that accepts MasterCard/VISA as a payment option.
The NetSafe card is valid for up to 48 hours only. You can create the card with debit cards; it is mostly depending on the account balance. If you are using Infinite & Regalia credit card, you can create up to Rs.1, 50,000 Virtual credit cards.
Rs. 75,000 is a limitation with Credit cards. It is a completely free service. No additional charges.
Recommended: You can check the NetSafe Card FAQs
4. Axis Bank – Freecharge credit Card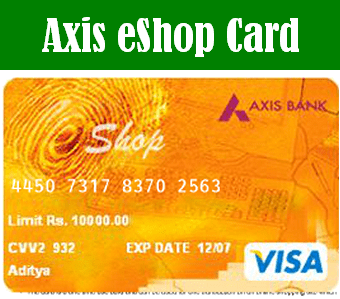 Axis Freecharge credit Card is a VISA Virtual credit card. You can use this VCC at any online merchant shop that accepts VISA cards as a payment option.
The freecharge credit card creation is possible only with your Axis VISA Credit card only. You cannot use MasterCard issued by the bank.
The validity of the card is 48 hours only. You can create the freecharge credit card up to your credit card limitations. This is completely free of cost.
The Virtual Visa Card Instant Activation is also free.
Recommended: Axis Bank Freecharge Credit Card FAQs.
Virtual Cards providers from E-Wallets and Non-Banks
There are few of the other services are running on the internet for Virtual card services in India.
They allow any debit or credit card users for new registration and generate a Virtual Credit card.
FreeCharge Go MasterCard
Pocket Wallet by ICICI
Lime Wallet by Axis Bank
Entropay
Payoneer
Oxigen wallet
These services are eWallet Apps and non-banking websites. Some of the eWallet services are associated with banking services.
---
1. FreeCharge Go MasterCard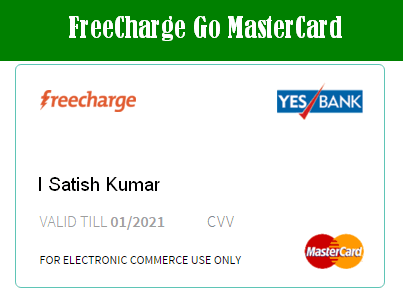 Freecharge is the most popular Mobile Waller and Online recharge platform. Recently it was launched Virtual card "Go MasterCard" features by an associate with Yes Bank and Master card in January 2016.
How to generate VC Card in FreeCharge Go Mastercard?
To generate Go MasterCard, first, you need to login to your Freecharge account.
Then click on FreeCharge Go from the left column and click on mPIN.
Now enter the mPIN details and all the required details here. Now your ''FreeCharge Go Virtual MasterCard" is ready.
You can use this for internet payments anywhere in India.
You can add the money to the Freecharge wallet by using your Debit or Credit cards.
---
2. Lime Wallet by Axis Bank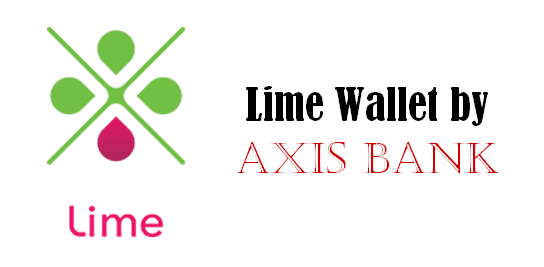 The Lime wallet app was launched in September 2015. This is for both Axis account holders and Non-Account holders. This app allows you to create a virtual pre-paid card for online shopping.
This card only permits the money from their wallet.
Before using this card you must add the funds from your Axis account or by using Debit or credit card. The bank is planning to issue the physical cards in the coming days.
---
3. Oxigen Wallet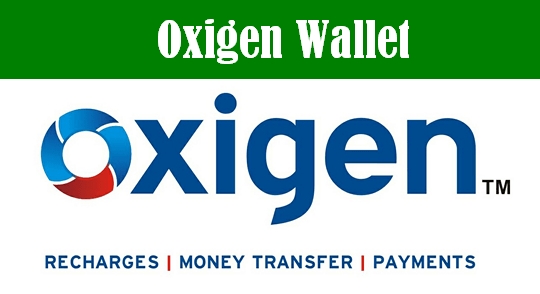 Oxygen Wallet is a very good way for safe online payment for anything and anywhere.
This service offers VirtualE Prepaid VISA features. Simply this is India's first best non-bank wallet approved by Reserve Bank of India (RBI).
This virtual card offers an instant money transfer facility. The Virtual CISA pre-paid card was launched in January 2012.
It helps you to complete online transactions without exposing your details of credit or debit cards.
You can use the card anywhere or on any website like Flipkart, Amazon, and Uber who use the wallet and who accept VISA as a payment option.
---
4. Entropay
Entropay, the service provides a special online payment system by providing a Virtual VISA pre-paid card. It lets you pay online or over the phone.
No monthly or annual charges here. But it charges 4.95% on each amount transferred into Entropay Virtual VISA card. First, register for the services.
Fulfill the requirements and verify your credentials. Once you verify you can transfer the funds to your Entropay card from your debit or credit cards.
---
5. Pocket Wallet by ICICI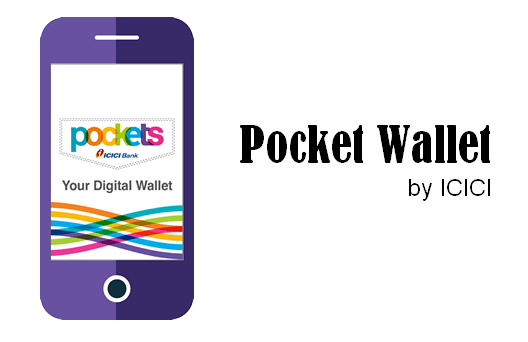 In February 2015, ICICI has launched a special Mobile app, which is a digital wallet. It can be used for special financial services even you do not have an account in ICICI bank.
Here to get the app for now-ICICI bank account holders you can download the app from Google play store and iOS APP store.
For ICICI bank users you can use the same ICICI net banking login details to complete the registration.
This wallet service provides a Virtual Prepaid VISA Card. It shows on their dashboard. You can use this Virtual card for online shopping to complete the shopping payment.
This is valid in India only. You may get the physical card with a special request.
---
6. Payoneer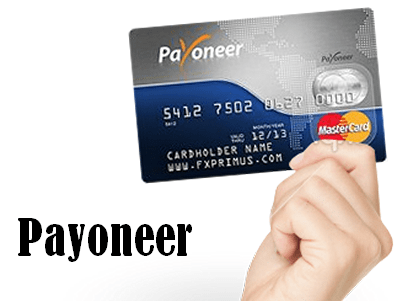 Payoneer is a very good Paypal alternative in India. This is an e-commerce payment service provider and it is an online money transfer service provider that operates globally.
Here the Virtual card service is not available for all users. The Virtual card system is enabled only for mass payout companies who payout a minimum of $10,000 per month.
---
Conclusion
Virtual cards are the fastest-growing advanced and secure way for online payments from two to three years.
Before using these Virtual credit cards first, you must understand the terms and conditions of the service provider properly to avoid confusion in the future.
Personally I am using these virtual cards for my online payments for 3 years. Here I am using the best credit cards in virtual mode from Kotak and SBI.
I think this article is helpful to make a better online payment by using these Virtual Credit cards. If it is useful do not forget to share this article with friends on Social media.