BlueStacks Alternatives: Everything You Need to Know
BlueStacks is one of the most popular Android emulators for Windows and Mac. It allows you to run Android apps and games on your PC. However, BlueStacks is not the only option out there. Before discussing the main topic on Bluestacks alternatives 2023, let us know the few details about bluestacks for easy understanding for new pc gamers users.
What is BlueStacks?
BlueStacks is a type of software known as an Android emulator. It creates an Android environment on your PC that allows you to install Android apps and games from the Google Play Store. It lets you use your favorite mobile apps with a mouse and keyboard on your desktop screen.
Key Features of BlueStacks
Here are some of the standout features that make BlueStacks a powerful Android emulator:
Run the latest Android OS version. BlueStacks supports newer Android versions like Nougat and Marshmallow. It ensures compatibility with most apps.
Multi-instance: You can run multiple instances of BlueStacks simultaneously to use different apps. Useful for games like PUBG, where you may want various accounts.
Customizable controls: The on-screen controls are customizable for each game. You can create gaming profiles with preset rules.
Performance optimization: features like app pre-loading, Eco Mode, and real-time CPU/RAM management ensure good performance.
Multi-tasking – The Smart Sidebar lets you quickly run and switch between multiple apps.
Cloud sync: Your app data and files are synced across instances via the cloud.
Easy app installation: Click to install apps from the built-in Google Play Store. Or use APK files.
BlueStacks provides a smooth Android experience on the desktop through features like multi-instance, customizable controls, and performance optimization. The ability to sync across devices and multi-task various apps makes it a powerful emulator. With BlueStacks, you can enjoy mobile apps and games on your Windows or Mac computer.
Best BlueStacks Alternatives in 2023
Here are the top 10 best BlueStacks alternatives you can use in 2023:
1. NoxPlayer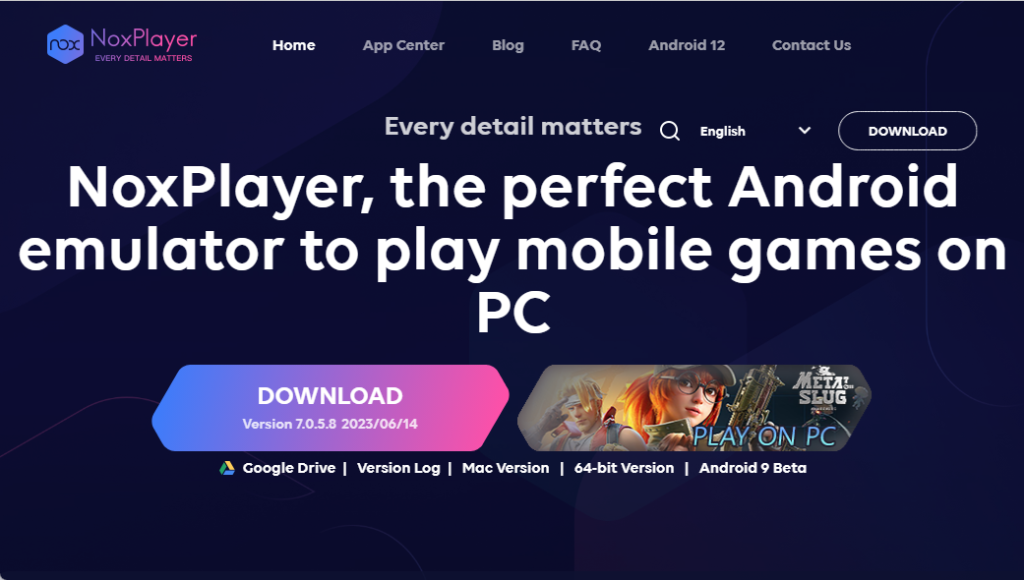 NoxPlayer is one of the closest alternatives to BlueStacks. It is fast, stable, and packed with features. It also has tools like the NoxCleaner to free up disk space and speed up the emulator. The only downside is the number of ads and promotion of other apps during the setup. But overall, it is one of the best free BlueStacks alternatives for Windows 10 and 11.
Features of NoxPlayer
Some of the key highlights of NoxPlayer include:
Based on Android 4.4.2 KitKat: You can install apps and games that require an older Android version.
Multi-instance support: Run multiple Android instances on the same PC. Great for developers.
In-built macro recorder: Automate repetitive tasks quickly.
Good customizability: Change CPU cores, FPS, resolution, etc., per your preference.
Gamepad support: Use a controller for gaming.
---
2. LDPlayer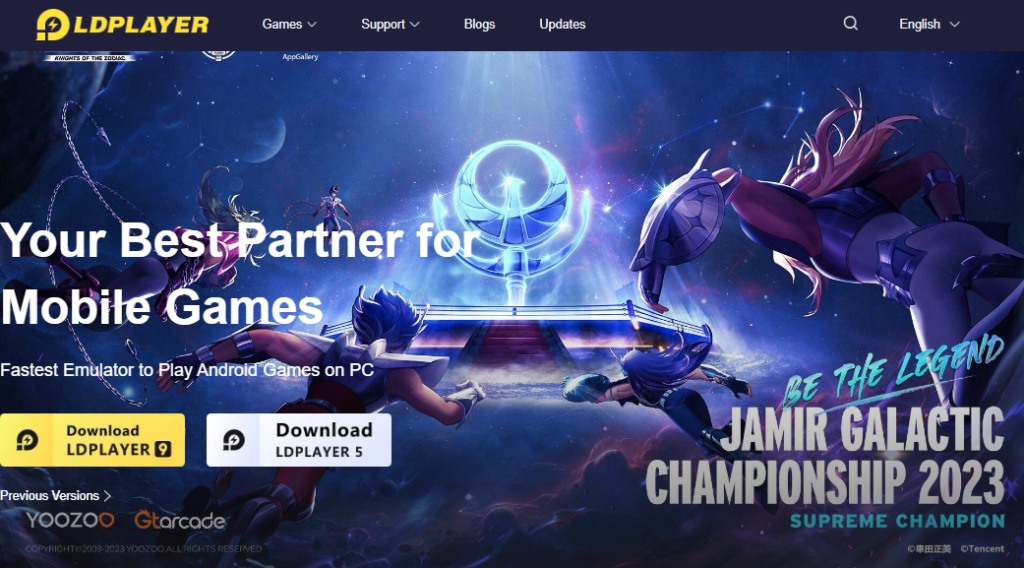 LDPlayer is another efficient Android emulator that can run even intensive games like PUBG Mobile smoothly. LDPlayer occupies relatively fewer system resources than BlueStacks. So if you have an older computer, LDPlayer is the better choice. The intelligent keyboard mapping also makes it great for gaming.
Features of LDPlayer
Here are some of its key features:
Optimized for gaming: Comes with pre-mapped keyboard controls and high FPS.
Multi-instance: Run multiple LDPlayer instances at once.
Drag to install: Seamlessly drag and drop APK files to install apps.
Smart Key Mapping: Customize controls for each game intelligently.
Supports Android 7 and 5: Run apps built for newer Android versions.
---
3. GameLoop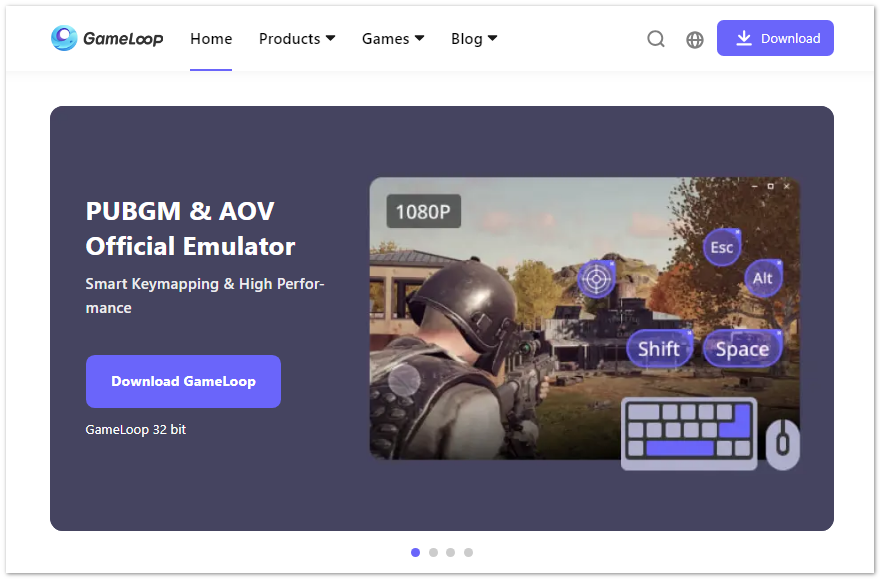 GameLoop (formerly known as Tencent Gaming Buddy) is a lightweight emulator developed by Tencent for games like PUBG Mobile and Call of Duty Mobile. The simple interface and focus on gaming make it easy to use, even for beginners. Since Tencent designed it, you can be assured of the best optimization for popular titles like PUBG and COD Mobile. However, the downside is that it supports only a limited number of games outside of Tencent's portfolio.
Features of GameLoop
Here are some of its features:
Small size: Just a 400 MB download.
Game-friendly: Explicitly built for PUBG and similar games.
Stable and fast: ensure smooth gaming performance.
Low resource usage: it runs even on modest hardware.
Multi-instance: Allows multiple GameLoop instances.
---
4. MEMU Play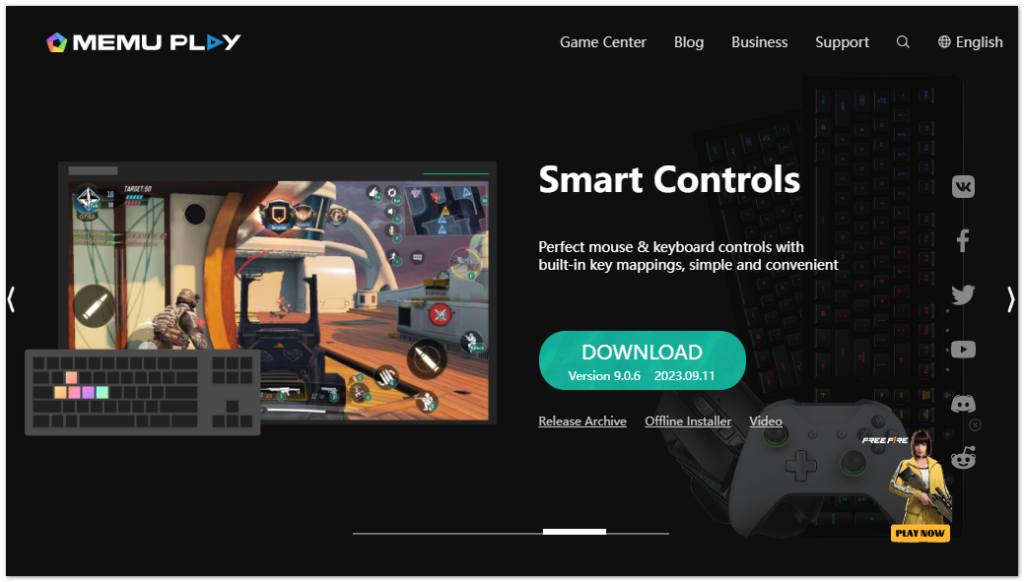 MEMU Play is a feature-packed Android emulator for gaming, app development, and general use. MEMU Play is available both as an online installer and as a portable version. The macro recorder gives it an edge for those who want to automate grind-heavy games. It even lets you record and playback touchscreen gestures. Overall, MEMU Play strikes a good balance between usability and features.
Features of MEmu Play
Here are its highlights:
Lollipop version: Support modern Android games and apps.
Gaming keyboard: Customizable keys for accessible gaming.
Macro recorder: Automate tasks without programming knowledge.
Multi-instance: Run multiple MEMU Play emulators at once.
Lightweight: Requires less RAM and CPU to run smoothly.
5. KoPlayer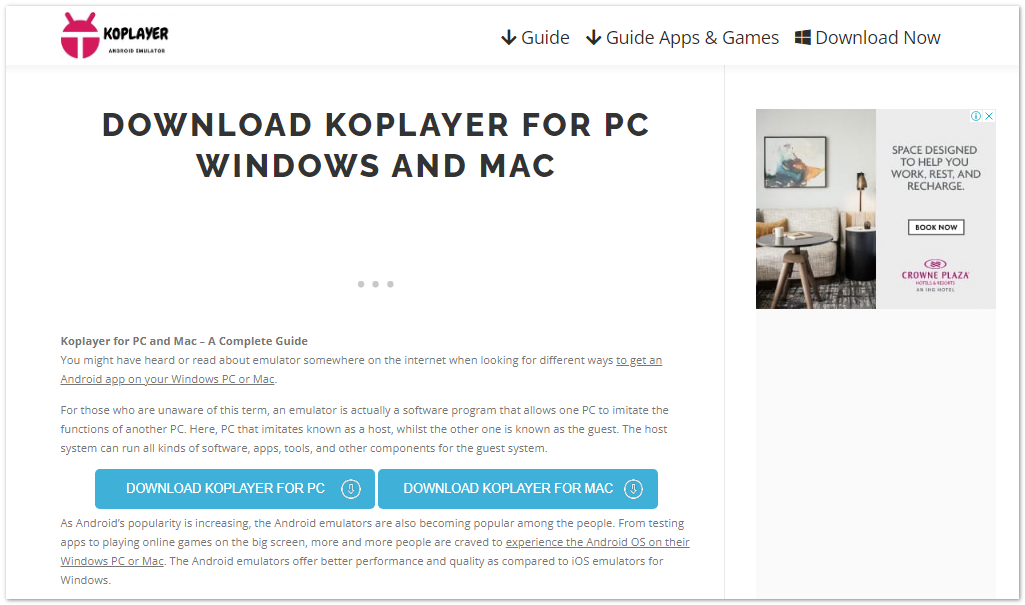 If you want an emulator tailored for gaming, KoPlayer is an excellent choice. KoPlayer lets you customize controls for each game separately. The in-built recording and streaming options work seamlessly for creating gaming content. Stability and performance are also excellent. KoPlayer is a top choice if gaming is your primary focus.
Features of KoPlayer
Some of its key highlights:
Essential Mapping Tools: Remap keyboard or gamepad controls for any game.
Recording tools: Record or live stream your Android gameplay.
High performance: Delivers smooth FPS and low latency.
Supports controllers: Use gamepads for a console-like experience.
Gesture support: Assign touch gestures to the keyboard, mouse, or gamepad.
---
6. Andy Emulator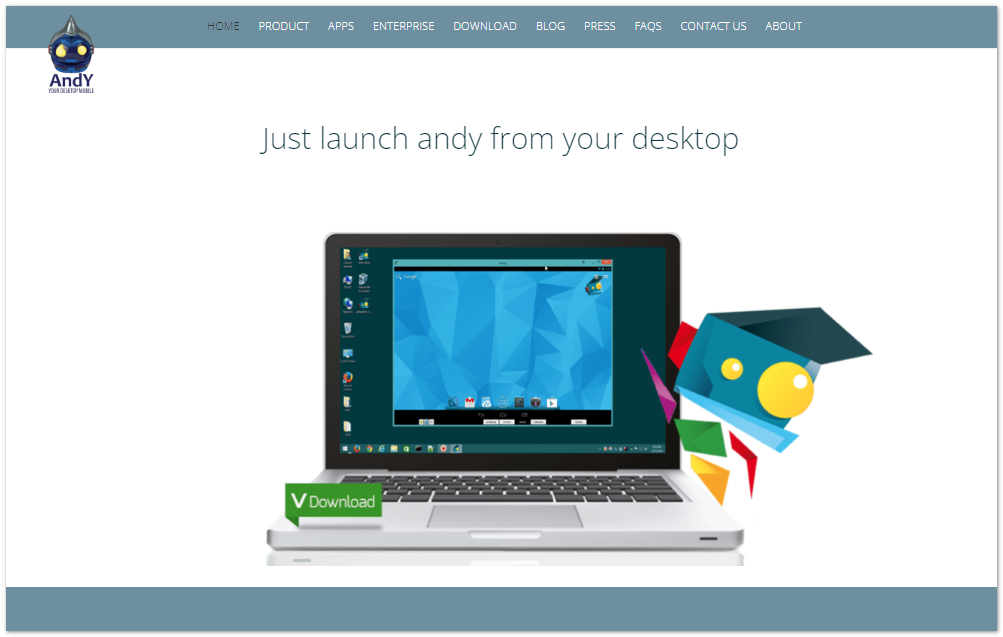 Andy is one of the more unique BlueStacks alternatives. It runs Android apps as individual windows, just like native PC software. Presenting apps in Windows makes multitasking easier for Andy. You also get features aimed at productivity, like app syncing. The phone controller mode also gives you an edge in competitive games. Andy is a great emulator for both entertainment and productivity.
Key features of Andy
Windowed apps: Use Android apps in resizable windows.
Phone-as-controller: Connect an Android phone to control games.
Seamless file transfer: Share files between PC and emulator easily.
App syncing: sync app data across devices.
Android 5 support: Run newer apps and games.
---
7. Genymotion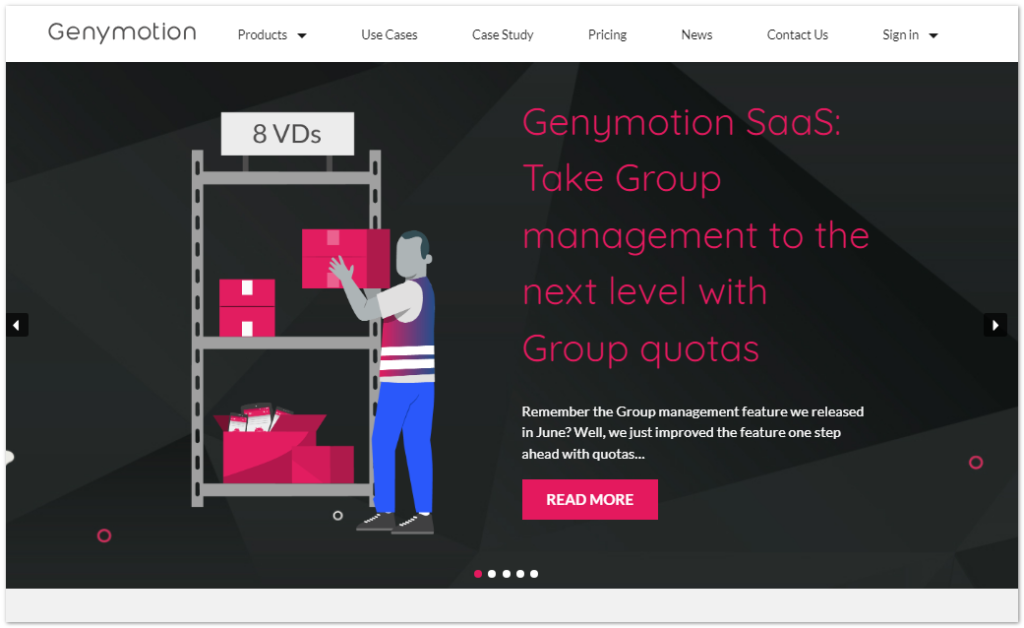 Genymotion targets developers and testers who need to test Android apps. Genymotion makes it easy to automate testing Android apps on various virtual devices. The customizable hardware settings allow testing edge cases. Genymotion is the emulator of choice for many developers and QA professionals.
Features of Genymotion
Some of its core features are:
Fast emulation: Runs Android flawlessly, even on low-end PCs.
Source code access: Inspect and modify emulator source code as needed.
Tools integration: Integrate with Android Studio, Gradle, Jenkins, etc.
Cloud testing: Test apps on various virtual devices in the cloud.
Team collaboration: Share devices and test results with others.
---
8. Android Studio Emulator
The official Android emulator bundled with Android Studio is also a viable BlueStacks alternative. Since Google makes it, you can expect stability and reliability. Advanced developers can use Android Studio's tools to test apps in this emulator. For primary use, though, a third-party emulator is easier to set up.
Features of Android Studio Emulator
Here are some of its capabilities:
Offline use: Does not require constant internet connectivity.
Cross-platform: Runs on Windows, Mac, and Linux.
Feature-packed: Supports cameras, GPS, sensors, and other hardware.
Developer tools: Integrates tightly with Android Studio.
Device configurations: Emulate various Android phone and tablet models.
---
9. XePlayer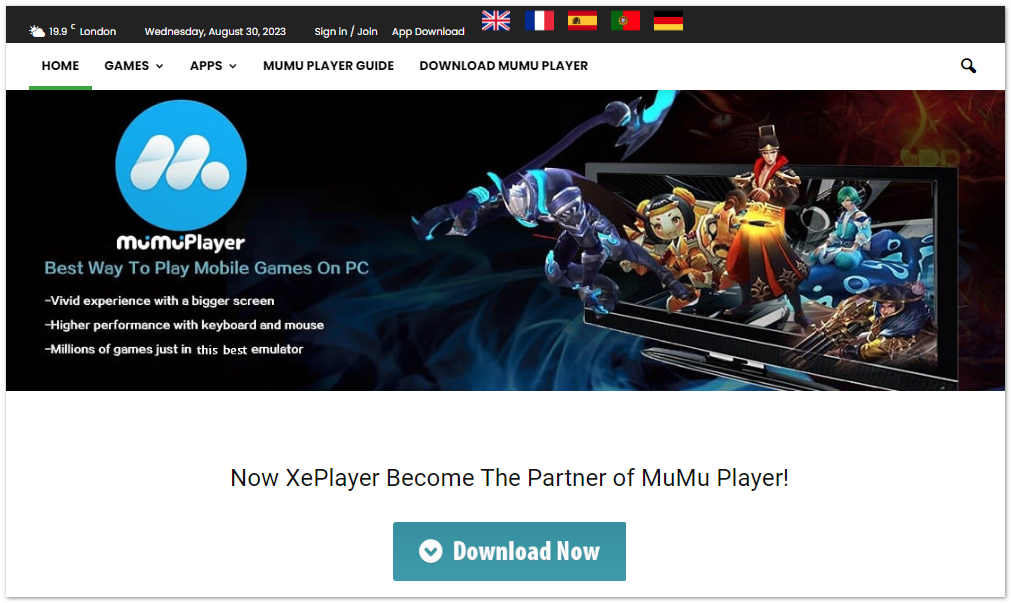 XePlayer is an Android emulator built for lower-spec PCs. If your computer lacks RAM or powerful graphics capabilities, XePlayer is an excellent choice. The keyboard mapping also makes it suitable for mobile gaming. However, app installation requires some workarounds compared to other emulators.
Features of XePlayer
Here are its key highlights:
Lightweight: Works smoothly even on relatively old computers.
Good customization: Change CPU cores, FPS, and other settings.
Gamepad support: Use controllers for gaming convenience.
Keymapping: Assign keyboard buttons to on-screen locations.
App syncing: Share app data across devices.
---
10. Remix OS Player
Remix OS Player feels like running Android natively on PC hardware. You can install productivity apps in addition to games and entertainment apps. The desktop-style interface also makes it great for multitasking. However, its development was discontinued in recent years.
Features of Remix OS Player
Remix OS Player brings a complete Android experience to the PC with features like:
Desktop experience: Windowed multitasking interface
Gaming-focused: Map gestures and optimize performance.
Root access unlocks deeper system customization for power users.
Productivity apps: Ships with an office suite, email, browser, etc.
Android Marshmallow: Supports modern apps and games.
---
It covers our top recommendations for BlueStacks alternatives across different usage scenarios.
Evaluate your needs and try a few options to find your ideal BlueStacks alternative.
Frequently Asked Questions about BlueStacks Alternatives
Here are answers to some common questions about BlueStacks and alternative Android emulators:
Is BlueStacks free to use?
BlueStacks has a free version that lets you run Android apps and games on a PC. There is also a BlueStacks Premium subscription with additional features and priority support.
What are some of the best BlueStack alternatives for Windows?
Top BlueStacks alternatives for Windows are NoxPlayer, LDPlayer, GameLoop, MEmu Play, and KoPlayer. All of these provide excellent performance coupled with gaming-centric features.
Can I play PUBG Mobile on emulators other than GameLoop?
You can play PUBG Mobile on many Android emulators like BlueStacks, NoxPlayer, LDPlayer, etc. However, GameLoop is explicitly optimized for PUBG and similar games.
Which is better for low-end PCs – BlueStacks or alternatives?
Emulators like XePlayer, NoxPlayer, and MEmu Play have lower system requirements than BlueStacks. They work better on older computers with limited RAM and weaker graphics.
What is the best Android emulator for app developers?
Genymotion is a great emulator explicitly tailored for Android app development and testing. It integrates well with Android Studio and various developer tools for a streamlined workflow.
Conclusion
BlueStacks is undoubtedly one of the most feature-rich and popular Android emulators. But there are other choices available.
NoxPlayer, LDPlayer, and MEmu Play are great all-round options.
KoPlayer, GameLoop, and Andy are tailored specifically for gaming.
Genymotion and the Android Studio emulator shine for app testing and development workloads.
Emulators like XePlayer, Remix OS Player provide a lighter experience for older PCs.
Specialized options like GameLoop cater to gamers, while Genymotion aids app developers. Evaluate your needs and try a few options before deciding on the ideal BlueStacks alternative. The emulators covered above should provide a good starting point for your search.
Hits: 5