While Android 9.0 pie just beginning to be deployed on smartphones and tablets of the moment, we often forget that there is another method to test the latest mobile operating system from Google.
Today we are presenting on How to install Android on PC or How to Run Android on Windows 10 by using three simple methods.

For example by launching its Android pie version in the PC via an emulator for developers.
Your PC is possible to run Android, and the truth is it's very simple, but there are several ways. Want to know how to install Android on a PC? Follow these simple steps.
How to install Android on PC?
---
Installation of Android on a PC is not an easy task. Here I am introducing 3 simple methods on "How to install Android on PC" or "How to Install Android on Desktop?".
1. Install Android on PC by Using Android SDK
To begin, we offer a tutorial centered around the Android SDK. Behind this name hides the Google SDK that we will use to start an integrated emulator.
The latter is able to run many versions of Android including one that interests us recently.
This tutorial was done on a PC running Windows 8.1 64-bit. The screenshots in this folder so from this version, but it is possible to achieve the same result with Mac OS X, Linux (32-bit or 64-bit) or even on a Windows 32-bit mode.
Requirements:
Download and Install the JDK – (Java Development Kit). Without it, it is impossible to carry out the operations explained in this tutorial.
Download the latest version of Android SDK  – (click Download Eclipse ADT and select 32-bit or 64-bit depending on your machine). These components are based on the whole basis of this folder. You know what you have to do!
Thanks to which we can download the Android latest version and other necessary tools.
Download the Android SDK zip[/button] file to your PC (32 or 64 bits).
Unzip it in a place to remember since you will use it later.
Open the SDK Manager program and wait for it to load.
Open the program from the Start menu. Then click on "Tools" you must select Android SDK Platform-Tools. Choose the whole Android 5.0 (API 21) section.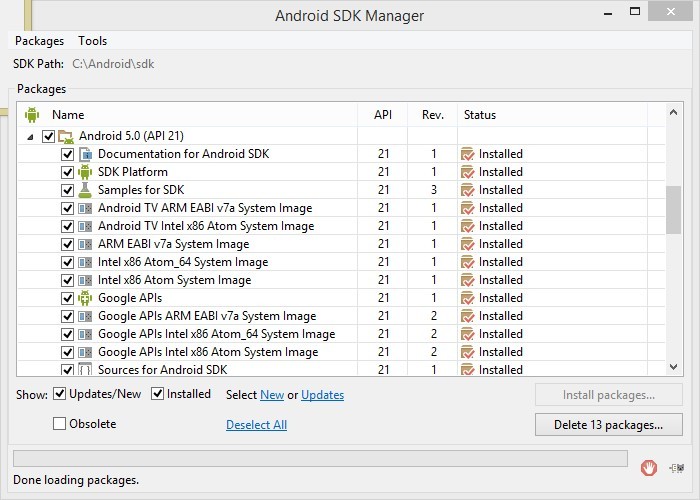 Creating Android emulator Pie version
After completing the previous installation, return to the Android-SDK folder and open the AVD Manager. Then click on the create button and a window where you can set the parameters of the emulator, where we introduce the following appears: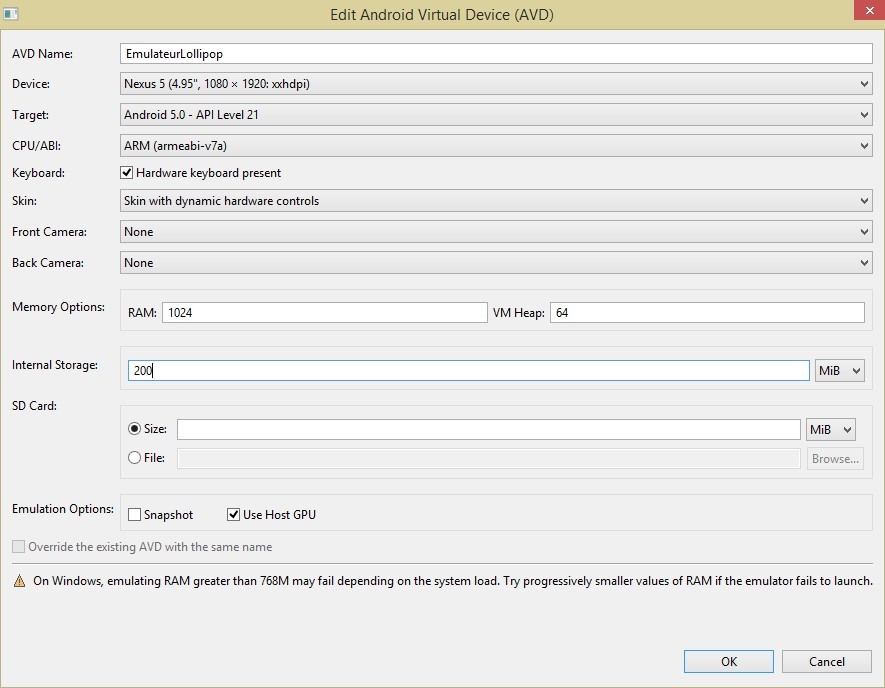 AVD Name: the name of the emulator, but not space. For example, Android Emulator.
Device: select one of the preset models. I recommend Nexus 5.
Target: Android version to install (Android 5.0 – API 21)
CPU: ARM selected.
Skin: select "Skin with dynamic hardware controls".
RAM: 512 or recommend allocate 1024 MB (will be "stolen" from the PC, so do not overdo this figure).
Securities did not specify default values should stay. Then press OK. The first time you open the emulator may take a few minutes to start, like when you install on a smartphone.
You can configure the emulator the size they appear on the screen of your computer.
Congratulations, you have Android latest version on your PC.
Immerse yourself in Material Design and tell us what it is to experience android latest version on a personal computer.
2. How to Install Android on PC with Andy emulator

?

Andy is an emulator, free, free and easy to install that will allow you to have the Google operating system on your laptop or your desktop computer.

The emulator promises a full Android experience on your desktop, including the user interface stock, free Google Play Store, application synchronization with your smartphone or tablet, notifications and more.

All messaging applications, games, and other tools that heretofore thought unique to mobile devices can now be used from the PC.

Also, for more players offers a feature that may be more interesting, is that during the smartphone games we can serve as a joystick. 

Andy Emulator for Windows 10 is also available.
How to Install Android on PC with Andy emulator

?

First download Andy emulator application in your PC. No matter if you have Mac, Linux or Windows operating system. It's the same executable for all. You can download it from the Andy Emulator official website.
Then just follow a few simple steps to install Andy. The emulator works exactly like when you first configure an Android device.
You have to register the Google account, choose the language, time and date, and those details.
Finally, on our desk a home screen that is actually directly, application drawer appears.
We see some tools available, but we have access to Play Store from where we can download more.
At first glance, therefore, is actually a full-fledged Android emulator. You could replace small laptops and make them more practical. How about Andy?
3. How to Install Android on your PC with Bluestacks

?

Bluestacks is another emulator widely used to have Android on PC but has less functionality than the two options that I have shown above, although it is easy to use.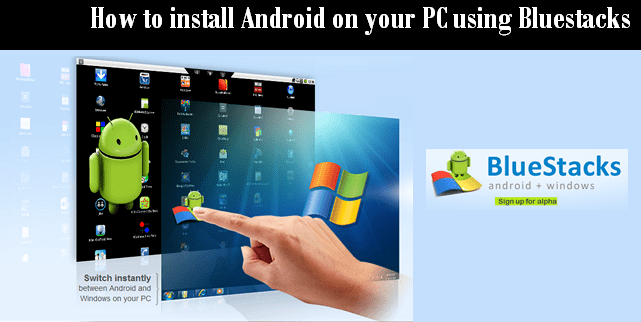 First, we must download the emulator from its official website. We must have the Android SDK installed on your PC. It's simple, no need to be guided, as the program helps you.
Bluestacks also installed like any other program on your PC, which makes the whole process very simple.
Once the terminal process, it automatically opens the emulator to begin moving on it. You can install applications or APKs you have downloaded to your PC.
Despite being an option, we recommend option 1 or 2 as the most useful, being Bluestacks the last option in our opinion.
Final words
The given above are the most popular methods. After installing the android on PC., we will get the android environment like an Android smartphone.
If your computer is enabled with the Internet, You can access the Google play store and install every app which is useful like Whatsapp, Viber, Games, and any other popular apps. 
This method on How to install android on PC is very useful for Android lovers. You can run Android Apps on Windows 10 without any problem.
Have Android on your PC? Have you made through these options or know others?