Top 9 Best Mobile Phone Operating Systems overview in 2021
Are you looking for the top and most popular mobile phone operating systems? If yes, here is the list of mobile operating systems. The smart technology era is running. Technology is ruling our lifestyles. Because we are all completely dependent on smartphones to interact with people on social media to online doctor consultation for COVID-19 treatment.
Computers have become a part of human civilization. It was evolving as smart devices from big desktop boxes to portable laptops and smartphones. So smartphones have become a part of our bodies. We can not move without this device. A successful smartphone depends on the operating system used in mobile. 
There are more than 15 top mobile operating systems in the mobile market. Every operating system smartphone is standing in the marketing with their new features which are helpful to all age groups.
Let us see more details about operating systems for cell phones.
Phone operating systems are also referred to as "Mobile OS", the operating system operates Smartphones, PDA, and other mobile devices. Now the modern best phone operating system combines the features of a personal computer OS with other special features including Wi-fi, GPRS mobile navigation, camera feature, touch screen, speech recognition, and some other features.

Before this smartphone world, mobile phones were used to make and receive calls only and occasionally used to send text messages.
Now modern smartphones are designed closer to handheld computers that help to send emails, play games, watch the news, movies, can help to make video calls and so many special features are included.
What is an operating system for mobile?
It is a program developed for smartphones or tablets running a mobile. Operating systems are used in computers and laptops to manage their resources and memory to do multitasking in one place. As the same, modern smartphones are designed with special Phone Operating Systems with special and advanced functioning.
What is the Mobile OS market Share?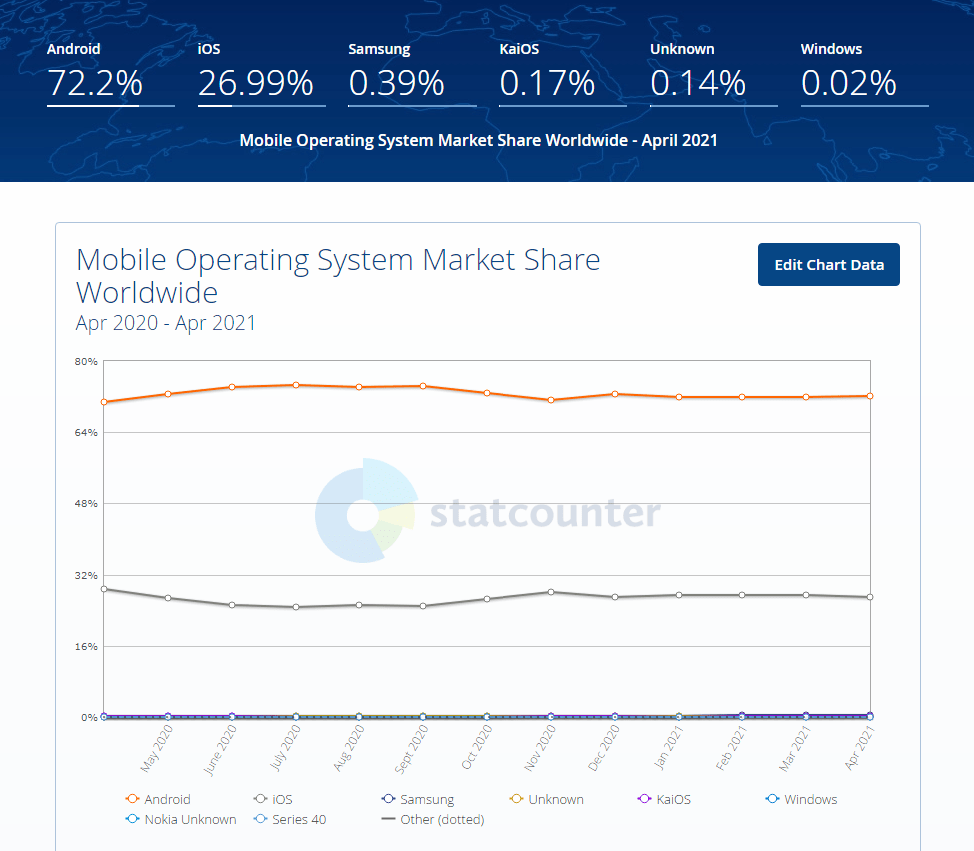 The Market share of the few of the most popular mobile operating systems in April 2022 is very good. The share of the companies are Android: 72.2%, iOA: 26.99%, Samsung: .39%, KaiOS: 0.17% and Windows: 0.02%.
As per the above statistics, the best mobile os in the world is Android. It stood as an undisputed leader in the operating system market share. After Android, iOS comes in as the next most popular alternative to android.
How to know my phone operating systems?
This is so simple if you have already bought your new smartphone, click the name and version of the software in the settings menu. If you buy a new smartphone, you can check the OS and its version of the handsets specifications information. In this post, here are the basic mobile phone os list
Best Mobile Phone Operating Systems
Most of the operating systems are open-source software. Open source means, there are no restrictions to download this, if you are a developer, you can develop software or applications by using this open-source code.
A mobile operating system (or mobile OS) is an operating system for mobile phones, Smartwatches, tablets PCs, Dual PCs, and other mobile devices.
Simply these are customizable. This is the List of Smartphone Operating Systems in 2022. 
Here I am including some of the best mobile OS lists (mobile operating systems).
1. Android OS
---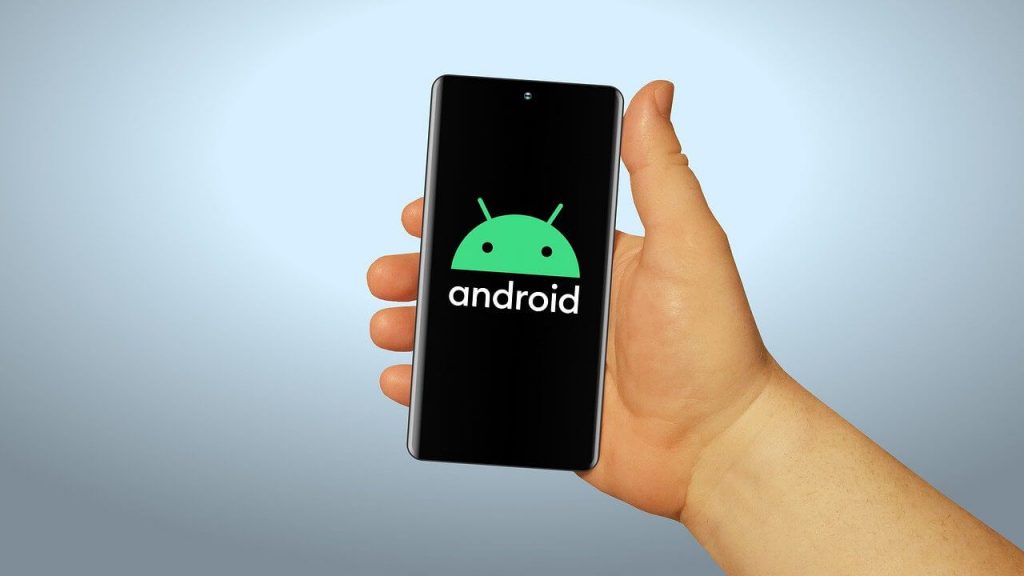 Android mobile operating systems are developed by Google and developed on the Linux Kernel.
The Android OS was released on 20th September 2008 by the name of "Astro".
It is the product of Android inc, which is acquired by Google in 2005.
This is modern mobile operating software. It was developed primarily for touchscreen mobile devices like tablet PC and Smartphones.
After a few upgrades of these versions, they released the names "Bender" and "Cupcake".
Android mobile operating system offering the following versions
Google Android mobile operating systems are the most leading platform in the smartphone market.
The latest android version in 2022 is 10 (pie), which was released last year. Android is the best operating system for android phones for a few years.
This is one of the Best Operating Systems for Smartphones.  Android is one of the most popular Linux-based open-source operating systems, which is evaluated with advanced features every day in the mobile market.
After entering the Android Operating System in the smartphone and tablet market, android gained excellent popularity due to its beautiful appearance and efficient working.
Another thing is, it introduces more features in their every update. Google Play is the place to download millions of apps to enjoy the functionality of Android.
Android is the most popular operating system for mobile phones since 2010. It is AOSP (Android Open-source Project) software which is a stack for the Android OS. 
Some android operating system smartphones are HTC Wildfire, Samsung Galaxy Gio, Motorola Droid Razr, Samsung Galaxy S3, HTC Desire, and Xiaomi, etc.
Pros
Multitasking
Smart notification
Complete Google Support
Market
Cons
Sometimes poor battery life
Continuous internet connection
Advertising
2. Apple's iOS
---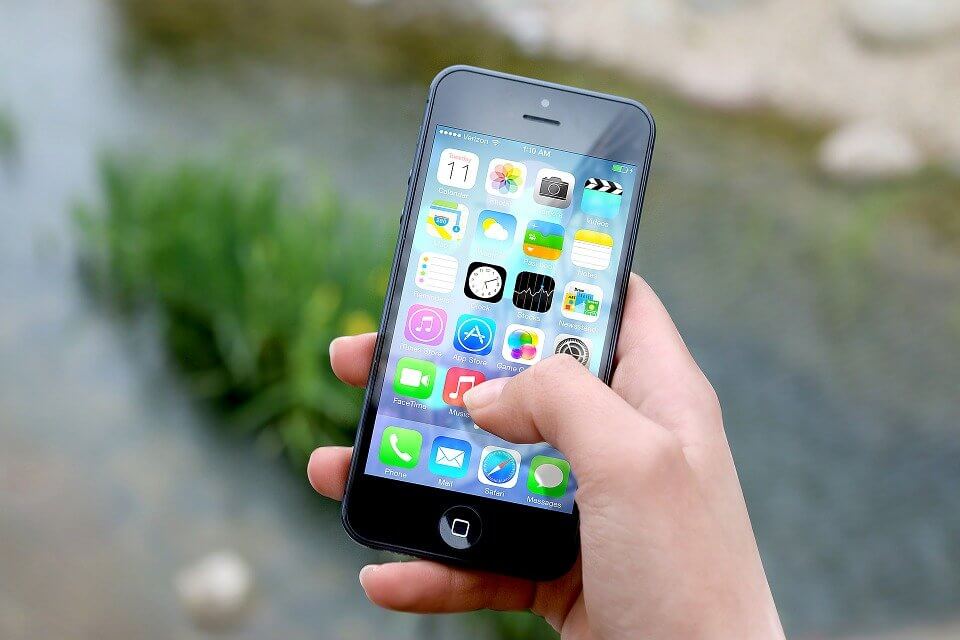 iOS is developed by Apple Inc. This is the second-largest phone operating system. This is a closed source platform.
It is the closed source and second most popular mobile device operating system.
The apple products – iPhone, iPod touch and iPad, and second-generation Apple TV are also running with this iOS. iOS is derived from Mac OS X. The Apple iOS was introduced on 29th June 2007.
Since iOS has many upgrades and The Latest Major Version is iOS 13
Ios developers mainly concentrated on performance rather than appearance. But the iOS did not support any third-party applications, until the release of iOS 2 on July 11th, 2008.
The features of IOS are as follows:
Security: The system works in such a way that the virus attack is completely excluded.
Rich shop. In the application only more than 1 million applications – quantitative iOS loses Android in this regard, but it should be remembered that the OS is closed source, therefore, all applications are written only by professional programmers and differ in high quality.
A virtual assistant: Owner of an iPhone who can execute teams and even have a dialogue with the person.
It is believed that the IOS interface is more user-friendly and requires a minimum of time for its development.
The "Jailbreaking" method allowed installing third-party applications.
No doubt, this is one of the best operating systems in the world. iOS has been used in iPhone, iPhone 2G, iPhone 3G, iPhone 4, 4S, 5, 5S, and 5C.
Pros
Camera Function
Folder setting
Spelling test support
Multitasking
Cons
Semi thread messaging
mail does not support attachment directly
3. Windows Phone OS
---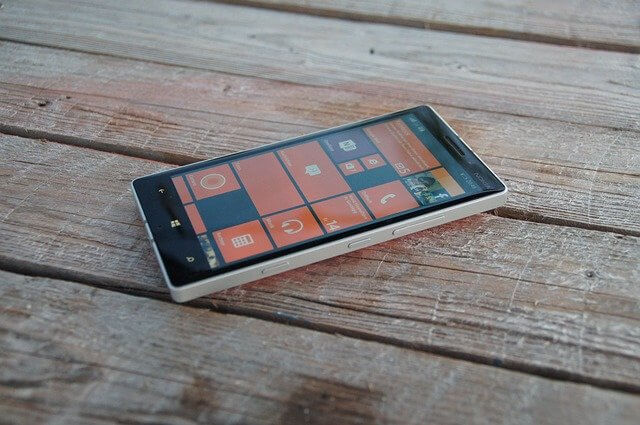 Windows Mobile Operating System is the third-largest installed base OS after Android and iOS. Windows phone OS was developed by Microsoft.
All of the PC users have maximum experience with Microsoft Windows operating system. On Feb 15th, 2010, Microsoft unveiled the next-generation mobile Operating System – Windows Phone. It is developed with a similar user experience and a wide range of features for those who are using computer Windows operating system.
This OS included metro design language, one drive, and Office (Microsoft services) and other Microsoft feature integration like Xbox music, Xbox video, Xbox live games, and Bing included.
Some Non-Microsoft services such as Facebook and Google accounts are also included in this Windows OS. The windows phone devices are made by Nokia, HTC, and Samsung.
Most of the options are similar to the desktop operating system Microsoft Windows.
The Nokia Lumia series is completely windows based. Some of the mobiles are Nokia Lumia 800, Nokia Lumia 900, Samsung Focus, and HTC Titan 2.
4. Blackberry 10 OS
---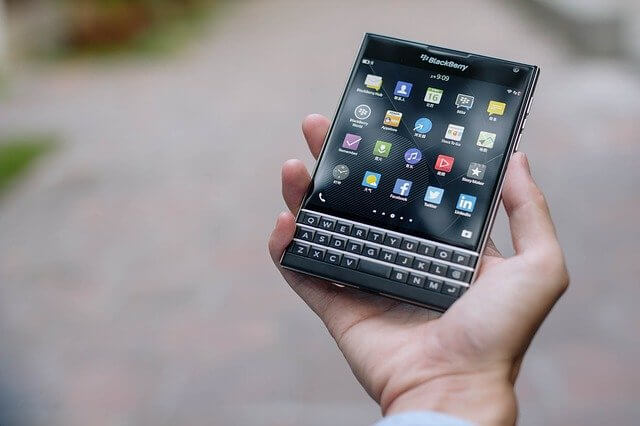 The Blackberry phone operating system is developed by Blackberry Limited. This is powered by Quantum system software (later renamed as QNX software systems).
The Blackberry smartphone OS is a closed source operating system like iOS and Windows OS.
This is mostly used by Government employees.
This is a next-generation platform for Blackberry smartphones and tablets.
There are two major releases of blackberry OS from QNX software systems – Blackberry tablet OS with Blackberry Playbook and Blackberry Tablet OS.
Pros
Excellent connectivity
User-friendly Qwerty keyboard
Excellent messaging through BM, Yahoo, Gtalk, Facebook, and Whatsapp
Cons
Poor battery life
Poor camera quality
5. Firefox OS
---
Firefox phone Operating system is an open-source OS and uses Mozilla public licenses with Linux kernel-based smartphones and tablet computers. Recently the OS servicers and developments are stopped due to some personal technical issues.
This OS was developed by Mozilla, which is a non-profit organization.
Firefox web browser is the most successful open-source software from Mozilla.
6. Sailfish OS
---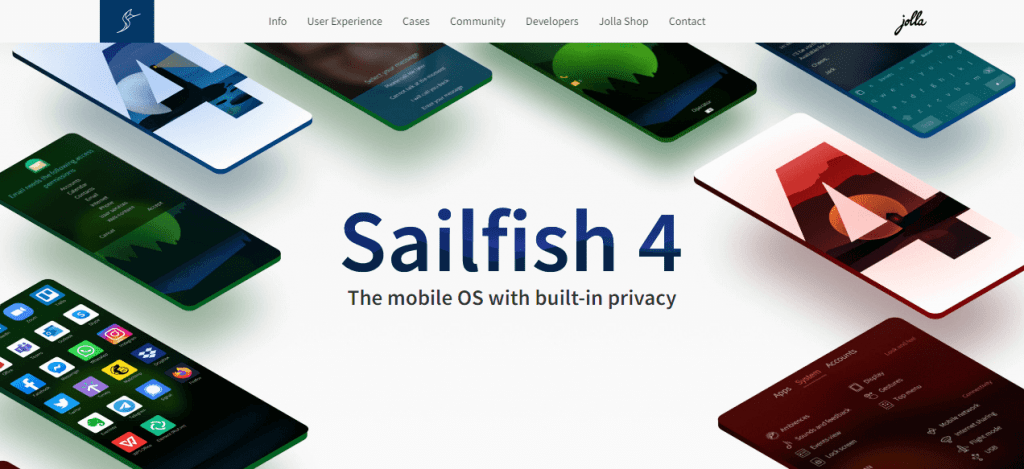 Sailfish phone Operating System is developed by Jolla. Jolla is an independent designer and developer of mobile devices.
The Sailfish OS is one of the European alternatives.it offers an exclusive licensing model for local customizations. Since 2013, the developers are providing the best secure platform for trusted mobile solutions with better user experiences
After failing in Nokia in 2011 with their previous OS "MeeGo", they started and established a new company in the name of Jolla Ltd.
This OS is partly open-source and adopts GPL (General Public License). Sailfish is used in the Jolla Smartphone and also in the upcoming Jolla Tablets. The OS is developed by the Linux kernel. The OS includes a multitasking graphical shell (lipstick).
The Sailfish OS is available for Sony Xperia model mobiles and Gemini PDA.
Features of SailFish OS:
It has an efficient user interface designed with an interactive gesture-based interface.
It offers a regional licensing model by providing full OS upgrades.
It supports all Android apps and ubuntu apps. So you can download any app from the Google play store along with Sailfish Store.
7. Bada OS
---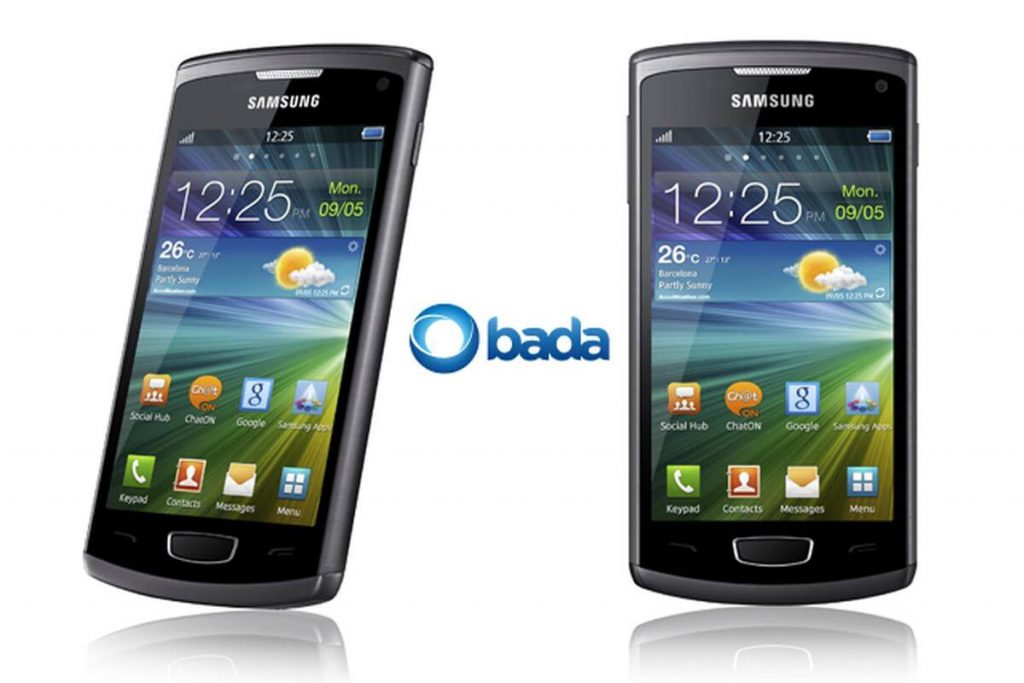 Bada OS is developed by SAMSUNG. The latest version Bada 2.0.5 was released on March 15, 2012.
Because of unknown reasons, Samsung stopped using this new phone operating system. But this OS is running in three different SAMSUNG models. They are SAMSUNG Wave 1, 2, and 3.
This is another best phone os. It becomes more popular if Samsung contributes to its development.
8. Web OS
---
WebOS is also known as WebOS HP or simply WebOS, which was developed mainly by Palm Inc, but after a few years, it became the property of Hewlett Packard. WebOS launched in 2009 and is used in several smartphones and tablets.
HP has contributed to the development of WebOS at a high level by using it in smartphones and tablets. The latest device running WebOS is the HP TouchPad.
With the advent of Android on the market, sales of HP WebOS significantly decreased. Finally, HP announced the cessation of production of devices based on WebOS-based devices, but users are confident that they will receive regular updates to the operating system.
9. KaiOS
---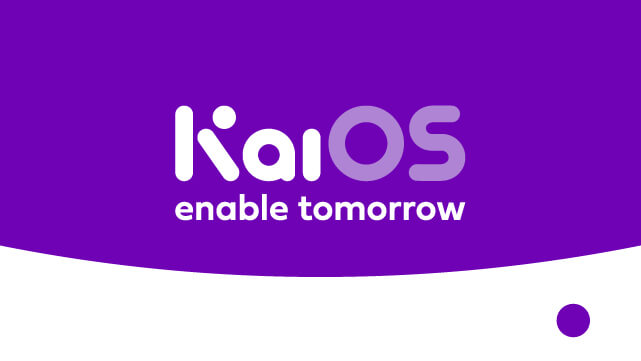 The operating system for button devices was developed on the basis of Linux. For the modern person, current C mobile phones are mostly call and SMS devices. It is called upon to change the presentation of users and make such gadgets more functional.
Among the features:
Supports GPS, LTE, Wi-Fi.
Support for applications written in HTML
Energy efficiency – the system will not plant the battery.
Support for devices with 256 MB RAM.
Own application store.
Despite the fact that Kaios appeared only in 2017, it has already attracted a lot of attention and received serious investment. In 2018, Google will invest $ 22 million in it. In addition, YouTube, Twitter, and Facebook are preset on devices with this system. This suggests that it has a bright future and can wait for its spread in the coming years.
It is important to understand Kaios is not an iOS or Android competitor. It has another landmark – weak phones with a keypad. At this stage of development, the current version 2.6.0, released in May 2019.
Frequently Asked Questions (FAQs)
---
What are the types of mobile operating systems?

There are 9 different mobile operating systems are running in the mobile market. Most of the market is occupied with Android and iOS.

Which is the best operating system for mobile phones?

This is the toughest question. According to the mobile market, 85% of smartphones are working with open source android operating systems.

Which is the latest operating system in mobile phones?

Of course Android. and it occupied 72.2% of the mobile operating systems market share worldwide (April 2022)
Final words
The mobile operating systems include apple ios, Android and windows are trending along with mobile communications in 2022.
We can not say this is the best mobile OS in the world. Because mobile operating system's ranking systems are sometimes typical. But we can say which is the best operating system in the world based on the popularity and number of users.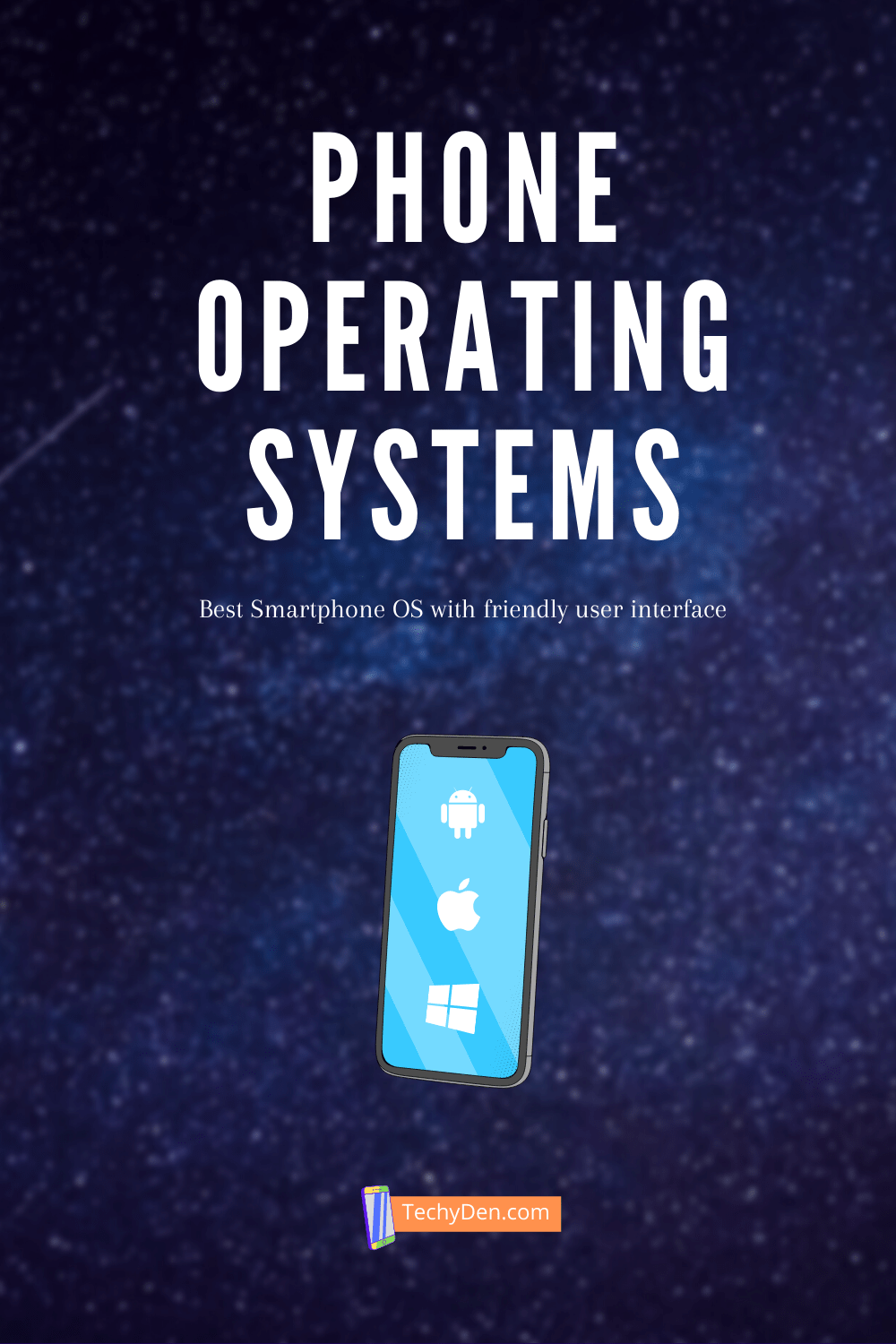 Among the above best popular mobile operating systems list, Android is the most popular Phone operating system, and the second-biggest tech company Operating system is Apple's iOS. These two operating systems used in mobile phones are used in all the latest phones.