If you are using an Android phone you know that with a single word 'OK Google,' you can search anything in your Android app. but the Google Assistant is designed to give more than that.

What is Google Assistant?
First of all, let us know when Google's Assistant has been introduced. Google's Assistant was launched in the month of May 2016. It is not the only Artificial Intelligence Technology that was in use right then. Google's Assistant had to face very powerful competitors at that time. Google's Assistant faced challenges from Apple' Siri, Amazon's Alexa virtual assistant apps. Let us discuss this. It supports all the latest updated and new smart home devices.
a) Apple's Siri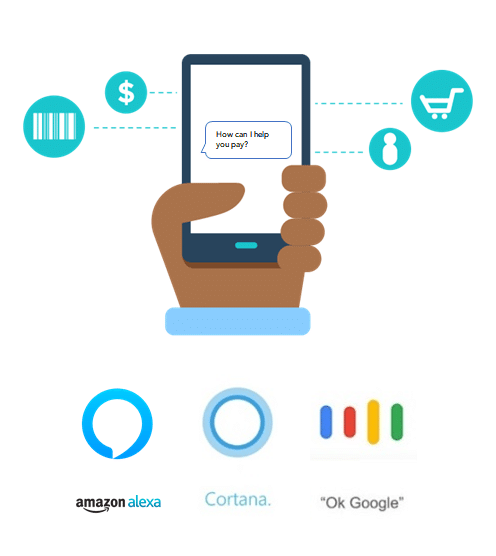 Apple's Siri… The Apple Siri was launched in the month of October 2011. Apple's Siri is a virtual assistant app from Apple for its iOS, macOS, SmartWatch OS, and Smart Home TV operating systems. Apple's Siri assistant uses a natural-language user interface and voice queries to respond and answer the queries. Apple's Siri was the best search engine partner for Apple.
b) Amazon's Alexa
After that Amazon's Alexa has led the path. Amazon Alexa is an Amazon-developed virtual assistant, first used in and the Amazon Echo Dot and the Amazon Echo smart speakers developed by Amazon. Amazon Alexa is capable of voice interaction, making to-do lists, music play-back, streaming podcasts, setting alarms, playing audiobooks, and providing weather, sports, traffic, and other real-time information.
After one year Cortana for Windows 10 has got a very great appreciation as an artificial intelligence search partner. These entire search engine partners where the great competitors to Google's assistant. Even though Google's virtual Assistant has started late, it has surpassed every other virtual assistant technology.
In the beginning, the Google Assistant was dedicated only to Android pixel mobiles. Later on, android had launched that for every other mobile having an Android version of 5.0 or above. To play music, this feature is really exciting.
How to Install Google Assistant in Android?
In most of the Android devices, Google's Assistant is pre-installed one. To access this feature you can simply long-press the home button and white screen with 4 dots appear on your Android. You can also say 'Ok Google' to open the Google assistant.
Once it has opened you can give any command to it and it will obey. If it is not pre-installed on your Android device you can simply download it from the Google Play app store. Remember that your Android version should be above 5.0 to use Google's Assistant and at least 1.4 GB of memory is required.
The good thing about Google Assistant is it is also available for Apple users. You can download the Google Assistant app from Google Play Store if you have an IOS version of 9.1 or above.
How to use Google Assistant?
Android users can directly open the feature by long-pressing the home button or simply saying 'Ok Google' but in case of Apple users, they need to open Google's assistant App manually or tap the microphone icon on the home screen. You can use your voice to search for something or to ask something or also you can directly type in the question in the writing box below.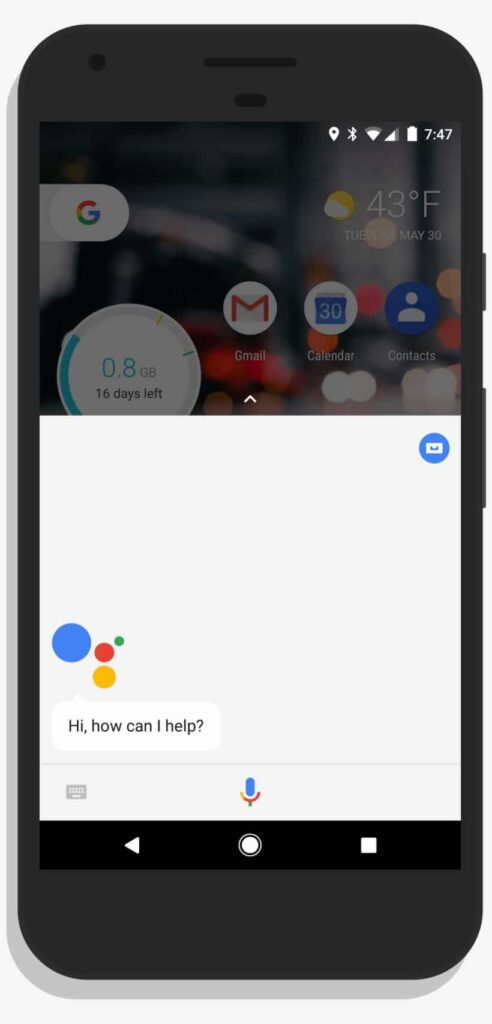 If you are interested to read the news by using this assistance feature, you have to open the content site in a browser, then you can say "Hey Google, read it" or "Hi Google, read this page". The app feature will narrate web page content and start reading out by highlighting the text as the pages auto scrolls. The tool can translate the language from English to other languages as per your choice.
If you are using the Google Home app in Android boxes, you will get the same feature as your personal smart home.
Awesome Things You Can Learn From the Google Assistant
The Functioning Features
After touching and holding the home button of your android phone, you may say "OK Google". The tool feature gets itself ready to serve you humbly. Then,
You can manage your tasks. It helps you to manage your tasks or work. You can set reminders, and check Emails.
Send texts and save battery by activating the battery saver option.
Get Answers.
You can search for new items
You can check the News
Make Memories
Plan your Daily Activities.
You can organize the content
Control your devices and your smart home
Access information from your calendars and other personal information
Find information online, from restaurant bookings to directions, weather, and news
Control your music
Play content on your Chromecast or other compatible devices
Run timers and reminders
Make appointments and send messages
Open apps on your phone
Read your notifications to you
Real-time spoken translations
And you can enjoy yourselves with this by asking to go to various websites which offer entertainment and enjoyment.
You may know more details about this amazing feature on the android official site
is it Safe and Secure?
Google Assistant is secure, safe and it is under our control. We can choose what to share with this feature. There is a chance of deleting or managing our earlier conversations with Assistant easily. We may give permission to Google Assistant at the time of setting up on your device.
Google assistant asks permissions regarding your account data, like web and app activity, voice and audio activity and device information. If you give the Google Assistant the access of your Google Account, and if your web and app activity is turned on, your activity with your Google's Assistant will be saved to your "My Activity Page".
Here is the simple hack to use to enable the Voice activation for AI-based assistance. To do this enable Siri shortcut phrase to open the Google Assistant app by using the phrases – "Hey Siri" and "Hey Google". Of course, my car music system is also working with this amazing Google Assistant feature.
The Common Commends or terms to use
Mostly the Google's Assistant will understand anything you say to it and it replies to you with the exact answer. In some cases, there are a set of commands which you can directly use to do certain operations on your phones.
For example, if you need to call someone, you can directly use the command 'make a phone call,' then Google's Assistant will ask you the name of the person you want to call. Or if you need to send a message you can directly use the command 'send a message' and Google's assistant will understand and brings on the messaging screen.
Here is the set of commands which you can directly use for Google assistant. It supports maximum commands from your regular words.
How is the weather?
Find a restaurant near me.
Make a phone call.
Write a message.
Navigate home.
Open an app.
You can use the above commands and Google's Assistant will prompt you to say the name of the particular app you need to open or the person you need to message or call.
You can directly use Google Assistant commands included with the person's names or app names as shown below.
Call Sam.
Message gym.
Text Jim 'I'll be home right now.'
Open Instagram.
Define 'federation'
Additional Features of Google Assistant
You can manually change the settings in the Google assistant.
Change the type of voice that should be recognized by the Google assistant.
Restrict certain apps that Google Assistant should not open.
Even you can add some shortcut commands to Google's assistant.
You can also turn off the Google Assistant by simply disabling it from the settings.
If you don't want Google Assistant to recognize the 'Ok Google' command, you can disconnect the access to assistant using 'Ok Google setting' in settings.
You can also make Google Assistant unlock your phone using voice recognition. That is if your mobile is locked and if you say Ok Google and if the voice matches, your phone will unlock automatically. To do that you need to add your voice model beforehand.
How to Delete Your Google Assistant Activity
Google Assistant saves your earlier activity to do things like remembering your interests and to give you more personalized information. You can see or delete the earlier activity at any point in time. You can delete a specific activity and you can also delete all activity at once.
How to Delete a Specific Activity from Your Mobile Phone On Google Assistant
Touch and hold the Home button of your Mobile Phone
Say 'Ok Google'
Find an item in your conversation with Google's Assistant which you want to delete
Touch and Hold the particular conversation
That particular conversation will be highlighted
Then Delete Group
How to Delete All Activities at once on Google Assistant
Go to Assistant Activity page on your Google Account
Tap 'More' on Google Assistant's banner which is located at the top right
Go to Delete Activity by –
Choose 'All Time' under 'Delete By Date'
Tap' OK' under 'Delete'
Delete after confirmation
Sometimes, it can take a day or more to get your conversation deleted from your other devices.
Frequently Asked Questions on Google Assistant
1. What is Google Assistant?

Google Assistant is Google's voice assistant. When it launched, Google Assistant was an extension of Google Now, designed to be personal while expanding on Google's existing "OK Google" voice controls.

2. Do I have a Google assistant on my mobile?

Yes. If you are using the Android mobile, the assistance feature is a part of the Android operating system and Siri is part of iOS. In the old version before android 5, the feature must be download from the Google play store manually.

3. How do I turn on Google's assistant?

If you are using a smart mobile or tablet PC, you can touch and hold the Home button or say "OK Google". then go for More Settings > ON (OK Google feature). This is very simple. If you are using Google Home device, first you have to plugin the device and follow their instruction, to complete the setup process.

4. What is Google Assistant and how does it work?

Google Assistant is Google's voice assistant. If you have the Google Assistant app or Google Assistant through a connected device, you can ask the artificially intelligent robot for many tasks, like reading your schedule, telling you the weather, or making Google Hangouts calls.
| | | | |
| --- | --- | --- | --- |
| S.No. | Product Name | Features | Action |
| 1 | Google Pixel 3a | Android 9.0 Pie + 5.6 inch display + 12.2 MP (Rear cam) + 8 MP (Front) + Qualcomm® Snapdragon™ 670 + 4GB RAM + 64 GB Internal storage | Learn More |
| 2 | Google Pixel 3XL | Android 9.0 Pie + 6.3 inch display + 4 GB RAM + 128 GB ROM + 13.97 cm Quad HD Display + 12.3MP Rear Camera + 8MP Front Camera + 3450 mAh Battery + Qualcomm Snapdragon 821 64-bit Quad-Core 2.15GHz Processor | Learn More |
| 3 | Google Pixel 3 | Android 9.0 Pie + 4 GB RAM + 128 GB ROM + 13.97 cm Full HD Display + 12.2MP Rear Camera + 8MP Dual Front Camera + Qualcomm Snapdragon 845 64-bit Processor | Learn More |
You can order the product by using their official app
Conclusion
So, you have learned everything that you need to know about Google's Assistant. The Google assistant is improved much in recent years and it is trying in many ways to make it much better.
Simply say 'Ok Google' and make your phone turn hands free. If you need more assistance from the developers, you can ask the questions in their forum. If you are already using Google assistant share your experiences with us in the comment box below.