The Microsoft removed the option to create a Guest account for guests here is the guide on How to create a user account in Windows 10. But with a simple trick, you can add a local profile or create a user account with no password to be used temporarily by others.

This article explaining the steps on how to create a user account in Windows 10.
This way, you can protect the primary account, your data, and your personal files. Multiple Users on One Computer Windows 10.
What is a user account on Windows? A user account is a free account for users who do not have a permanent or specified account on the PC.
This is very useful for users who are using your personal PC for a short period without creating a new user account.
The temporary user can not access files from this user account.
Additionally, the guest account user can't make any changes to system settings, create a new user account, or create a password for the account.
In the previous version, the creation of the user account is very simple from the control panel. But in windows 10, there is little change.
How to create a user account in windows 10 without Email?
---
Am I interested in it? Check out the step by step and see how to create a user account on the new operating system simple and practical way.
Step 1: Go to the Start > Settings in Windows 10.
Step 2: In the next screen Control Panel will be appearing. In the Control Panel, click on "Accounts".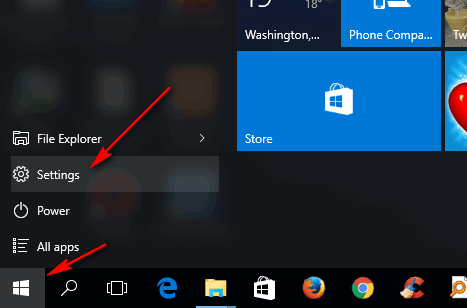 Step 3: In the left sidebar of the window, select "Family and others". Then right-click "Add another person to this PC".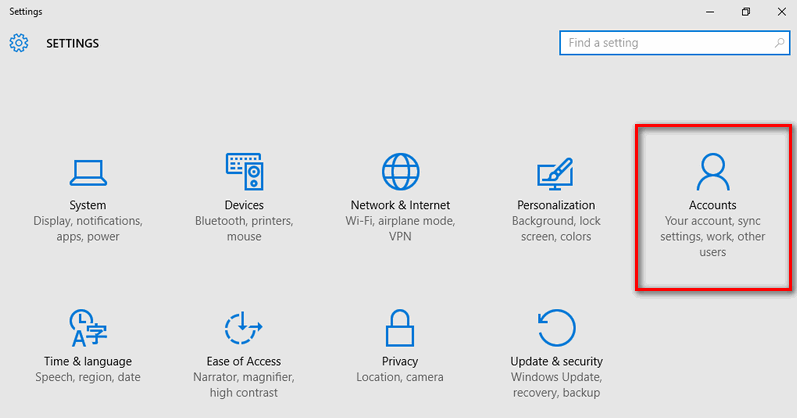 Step 4: Click on "The person I want to add does not have an email address". This is to avoid having to enter a Microsoft account;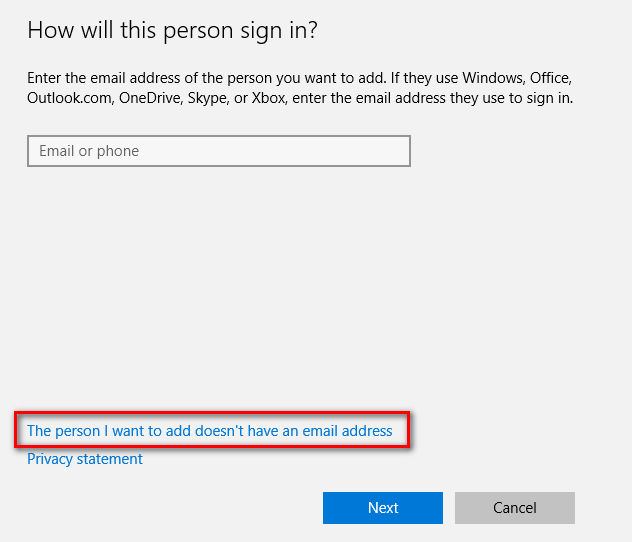 Step 5: Click on "Add a user without a Microsoft account" to create a local user profile;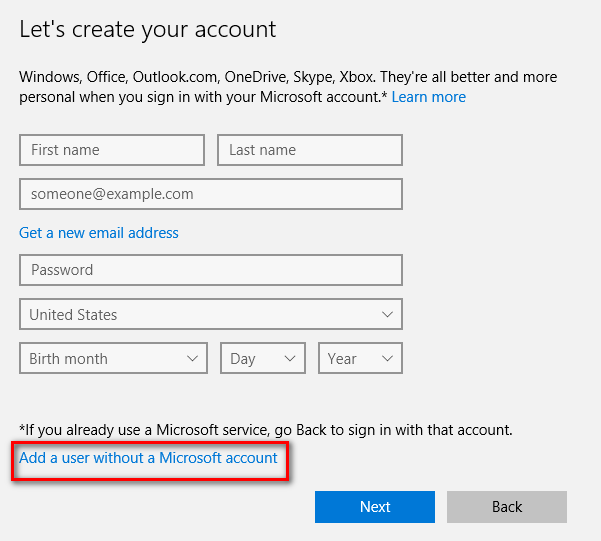 Step 6: Enter a Username and leave the other fields blank. Then click "Next" to create the account.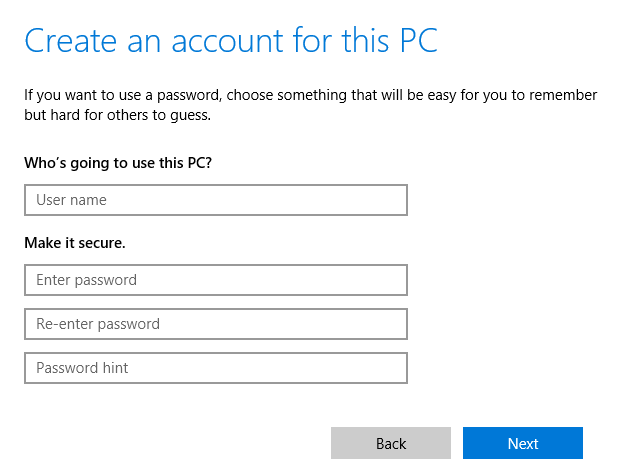 Ready. With this hint, you can create a new local account with or without a password for use by guest users.
Conclusion
Windows 10 is an awesome and advanced operating system from Microsoft. Here I discussed How to create a user account in windows 10 without Email with simple steps. This article will help you to Manage Local Users Windows 10.