WSUS Offline Update is free software (GNU GPL), which allows updating the XP, Vista, Windows 7, 8 and Windows 10 operating systems and Office suite without an internet connection.
WSUS Offline Update you can download all the updates and burn them to CD, mount the iso generated by the program or save them on a flash drive and maintain updated your computer or other computers that lack an internet connection.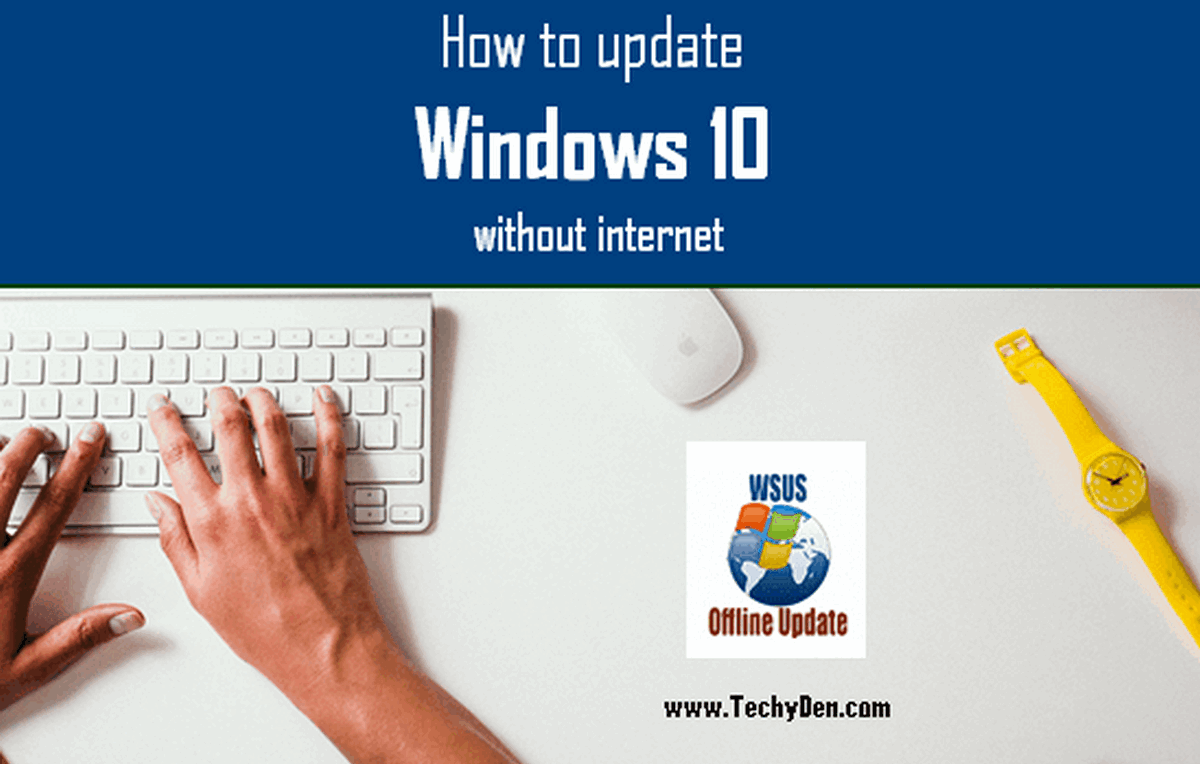 How to update windows 10 with WSUS Offline Update tool?
---
Once downloaded WSUS Offline Update, we unzip the downloaded file and run the Update File Generator.
Once we started WSUS Offline Update can already start using the program and download any Windows updates.
Now let's see how to use WSUS Offline Update to update Windows without an Internet connection.
As you can see on the previous screen, you can select the operating system, we can also choose other options such as including Service Pack, Net Framework and even downloads the latest signatures from antivirus Microsoft Security Essentials.
You can also select where we want to save the updates, and later upgrade the operating system when we have the internet. You can select a CD / DVD, ISO or USB device such as a flash drive.
In the example, I chose the option of USB and the subsequent update process will be faster and in recent times some laptops and netbooks do not include an optical drive.
Once all the options and select the directory where the files to download, click the button Start to WSUS Offline Update start downloading the updates (for this step logically need an internet connection)
We hope to WSUS Offline Update finished downloading Windows updates and the program tells us when to finish downloading.
We can review the log select Download to check if everything is correct.
Once this is done we can only exit the program and go to the download directory you have assigned.
Copy on a flash drive (if you have not chosen this) the folder and with it and can upgrade Windows 7 without the Internet.
To do this simply just run the file Update Installer found in the download folder.
As mentioned WSUS Offline Update can also download the updates for Office, you only need to go to Office Suite tab and follow the same steps that we have indicated to the operating system.
To download updates for Windows 2000, XP and Office 2013 will have to go to the Legacy Products tab.
Hopefully, his guide to helps you upgrade Windows 10 without Internet access.
Source: Get it now