How to install the WhatsApp messenger app using Andy Android Emulator?
Now that it has been made available for the entire platform, people are making use of it to the maximum. Staying connected has never been so easy. The Andy Android emulator is the best option to use for this.
There is no cost involved in staying in touch with your friends who live far away in different states or countries.
Group chats are the best thing because all your friends will be under one roof. Therefore, sharing information about any event is much easier now.
You just need to update the time and venue, and you will see how your friends flock to the place before you reach it. So it is actually saving you time because you don't have to call each one in person and invite them over.
Moreover, it doesn't matter anymore whether you are an Android OS user and your friends have a BlackBerry or an iPhone, because you can now all exchange your messages without any hitches.
Now, WhatsApp for PC will make things even easier for its users.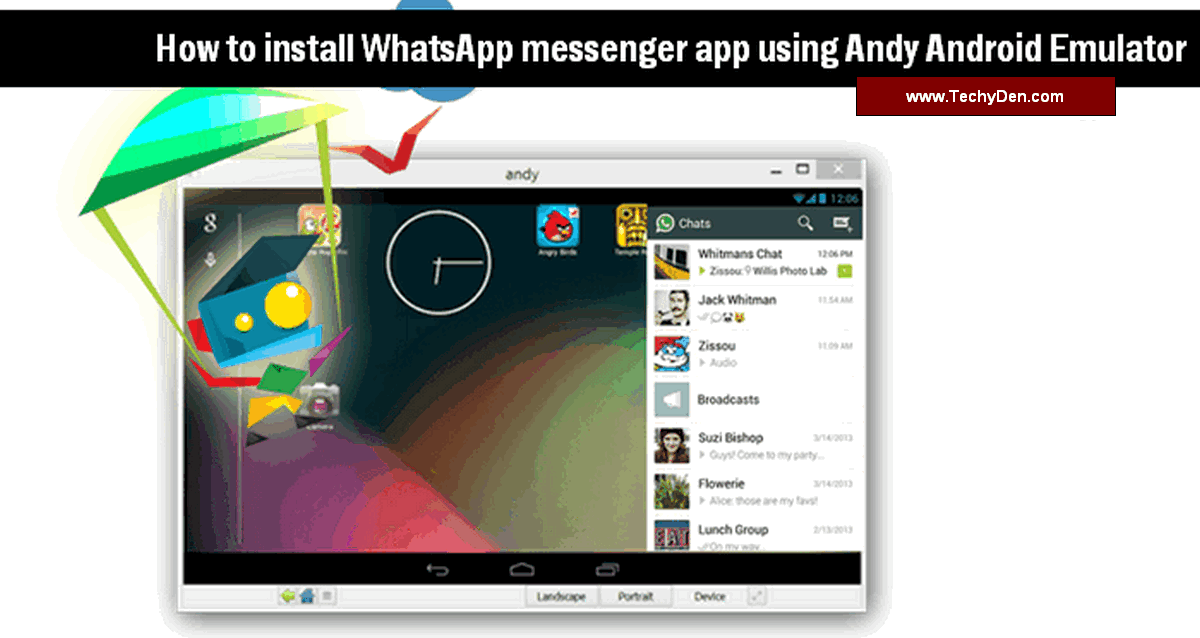 Making use of Andy Android Emulator for Whatsapp
---
Download and Install Whatsapp messenger app from Google play store
If you are trying to use an app that is meant for smartphone users on your PC, then you will require help from outside to get it downloaded on your PC.
In the case of Android apps, you can use an emulator that doesn't only provide you with the service of downloading them to your PC, but also provides you with several other features that are worth trying out.
If you are using an emulator for downloading and installing WhatsApp on a Windows PC, then you can make use of a wireless network connection to get it done.
Then the major attraction to using this emulation tool over others is that it can help you make use of your cell phone as a joystick.
Another important thing about this emulating tool is that it makes streaming between your mobile device and your computer easy.
It is one of the best ways to download messenger apps on your PC and use them just like you would on your smartphone. The developers retain all rights.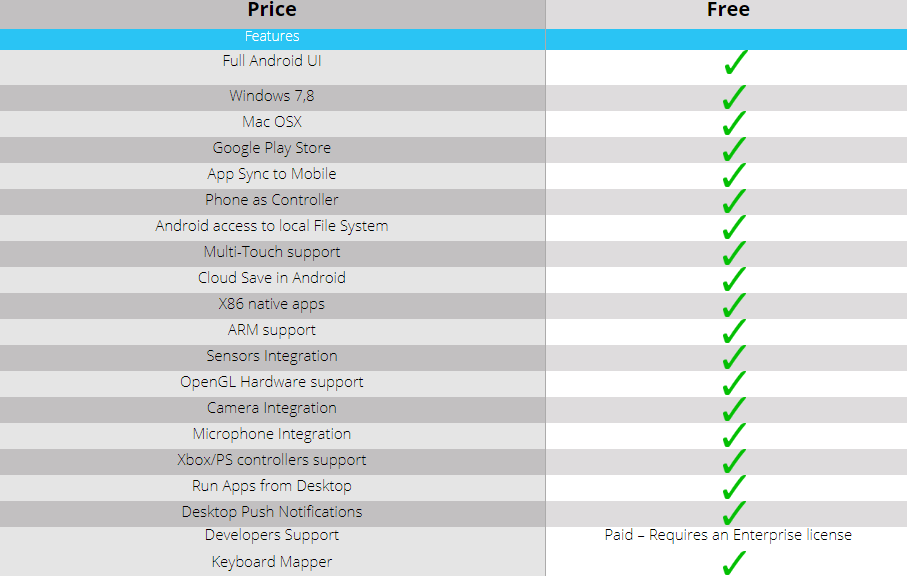 Download and install WhatsApp for PC
---
It provides all these rich features absolutely free of charge. Also, it has a lot of storage space, so you don't have to worry about running out of space when you download an app. Now you must follow the steps described below religiously in order to get the WhatsApp Messenger app on your PC.
Storage space on a phone enables the user to download apps. When a phone has limited storage, the user has to be selective about the apps they download.
Storage enables app downloads, which can be frustrating for users who want to have a lot of apps. Storage also enables the user to keep a lot of data on their phone, such as photos and videos. This is especially important for users who take a lot of photos and videos.
You first have to go to the official website of Andy Android emulator and download it from there
Now you need to run the program in order to get it installed
For a successful installation, you will have to make sure that you follow the instructions carefully
When the emulator gets successfully installed, you will be ready to use it
Double click on the icon to open it from the desktop and mobile devices.
Now type in the name of the app in the search box
When it comes up with the result, click on the relevant one and click install
The app will start downloading and at the end of it the installation process will start automatically
Some related topics
When the installation is complete, you will have the app ready to be used on your PC.
There are a variety of entertainment mobile apps available today. Apps such as Netflix, Hulu, and Amazon Prime Video offer a wide variety of movies and TV shows to choose from.
Other apps, such as Spotify and Pandora, offer a wide variety of music to listen to.
And still other apps, such as Minecraft and Candy Crush, provide hours of fun and challenging gameplay. Whatever your interests, there is sure to be an entertainment app to suit your needs.
Is Andy Android emulator safe?
The Andy Android emulator is safe to use. It is based on VirtualBox and lets you run Android apps in a safe, separate environment.
There is no simple answer to this question. Some people believe that the Andy Android emulator is safe, while others believe that it is not. There is no definitive answer either way.
Those who believe that the Andy Android emulator is safe argue that it is a reliable and trustworthy way to run Android apps on a PC. They say that it is a well-designed and well-coded emulator that is regularly updated with security fixes.
Those who believe that the Andy Android emulator is not safe argue that it is not as well-designed as other emulators, and that it is not as well-coded.
They say that it is not as safe as other emulators because it is not updated as often with security fixes. Ultimately, it is up to the individual to decide whether or not they believe that the Andy Android emulator is safe.
is andy os safe?
There is no clear answer as to whether or not Andy OS is safe. Malware and viruses have been known to get into the operating system, and users' personal information has been stolen after they used the OS. However, some users claim to have used Andy OS without any problems.
Ultimately, it is up to the individual to decide whether or not they feel comfortable using the operating system.
What is mobile computing?
Mobile computing means being able to use a smartphone, tablet, or laptop to access information and programs. Mobile computing has revolutionized the way we work, play, and communicate. It allows us to be connected to the internet and to each other, no matter where we are. Mobile computing has made it possible for us to stay connected and productive while on the go.
Hits: 8