macOS Version History: Evolution of Apple's Operating System
macOS is the operating system developed by Apple Inc. for its Macintosh computers. It has a rich history of continuous development and improvement, with each version introducing new features, enhancements, and visual changes. This article provides the following:
A comprehensive overview of the macOS version history.
Starting from the early days of Mac OS X to the latest release.
macOS Monterey.
What is MacOS?
macOS is the operating system developed by Apple Inc. for its line of Macintosh computers. It is the successor to Mac OS 9 and is designed to provide a seamless and intuitive user experience.
macOS offers a range of features and functionalities that enable users to perform various tasks, including browsing the internet, managing files, editing documents, playing media, and running applications.
It is known for its sleek design, stability, and integration with other Apple devices and services.
macOS has undergone several major releases over the years, each bringing new features, improvements, and advancements to enhance the overall user experience.
List of macOS Version History
Let us see the details of macOS Version History.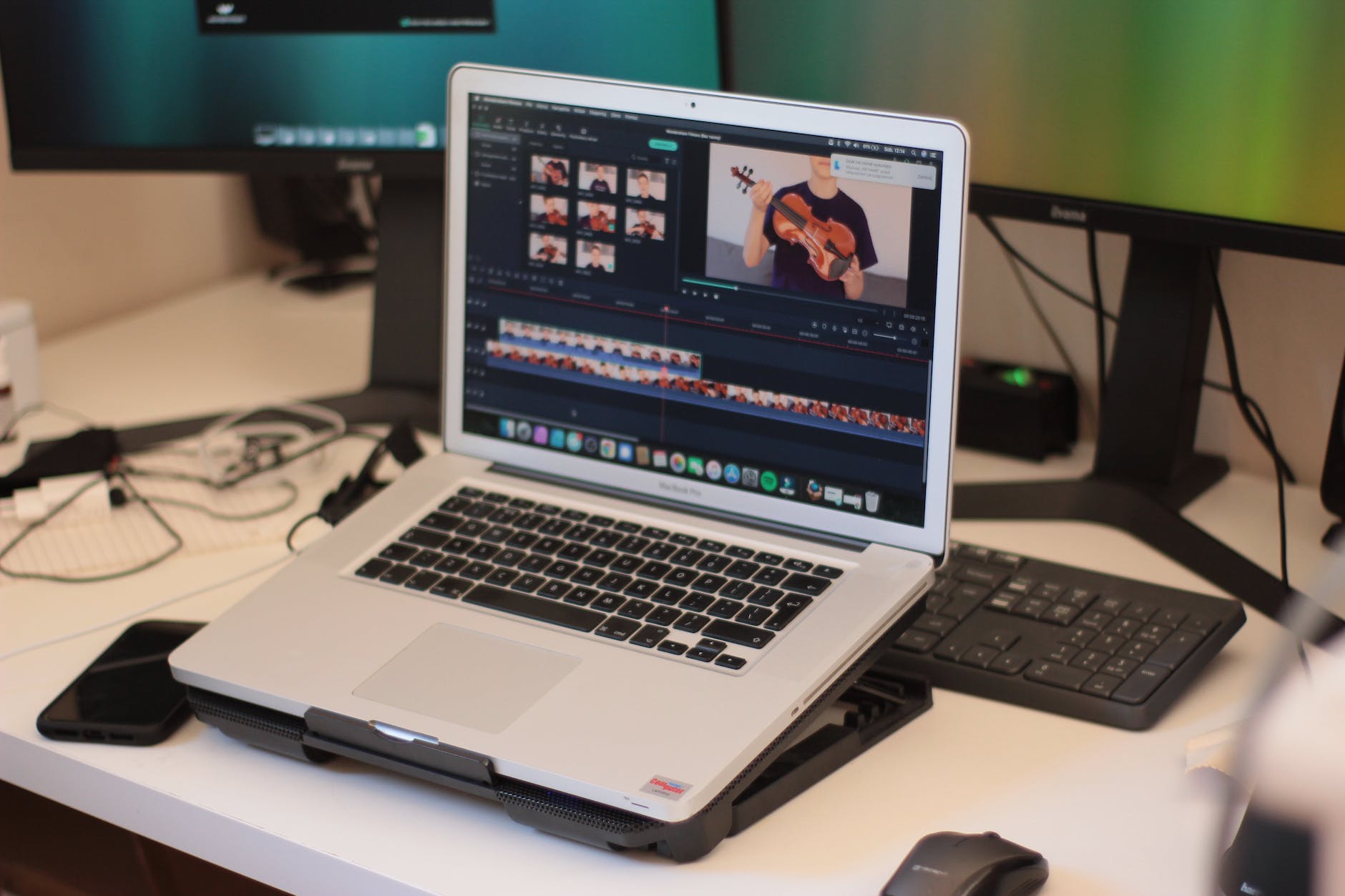 1. Mac OS X
Mac OS X was a significant milestone in the evolution of Apple's operating system. It brought a Unix-based foundation, a modern graphical user interface, and advanced technologies to the Macintosh platform. Mac OS X introduced a series of versions, each with a unique name and set of improvements.
Mac OS X Server
Alongside the client version, Apple also offered Mac OS X Server, designed for enterprise and server use. Mac OS X Server provided additional features and tools to support network administration, file sharing, and collaboration.
2. Mac OS X v10.0 Cheetah
Mac OS X v10.0 Cheetah marked the debut of Mac OS X to the world. It featured a brand-new Aqua user interface, offering a fresh and modern look. Cheetah introduced stability, protected memory, and preemptive multitasking to the Macintosh platform.
3. Mac OS X v10.1 Puma
Building upon the foundation laid by Cheetah, Mac OS X v10.1 Puma brought significant performance improvements, enhanced functionality, and better compatibility with third-party applications. Puma focused on refining the user experience and addressing early adopter feedback.
4. Mac OS X v10.2 Jaguar
Mac OS X v10.2 Jaguar introduced even more refinements and added features. It included a new Finder with enhanced search capabilities, iChat for instant messaging, and Address Book for managing contacts. Jaguar also brought substantial speed and performance improvements.
5. Mac OS X v10.3 Panther
Mac OS X v10.3 Panther further improved the user experience with an updated Finder, Exposé for efficient window management, and FileVault for secure data encryption. Panther also introduced the Safari web browser, enhancing internet browsing on Macs.
6. Mac OS X v10.4 Tiger
Mac OS X v10.4 Tiger introduced Spotlight, a powerful search technology that easily lets users find files, emails, and more. It also introduced Dashboard, providing quick access to widgets for weather, stocks, and other useful information.
7. Mac OS X v10.5 Leopard
Mac OS X v10.5 Leopard focused on delivering an intuitive and visually appealing experience. It introduced Time Machine for effortless data backup and retrieval, Spaces for better workspace organization, and Boot Camp for running Windows on Mac hardware.
8. Mac OS X v10.6 Snow Leopard
Mac OS X v10.6 Snow Leopard was a refinement release to enhance system performance and efficiency. It introduced optimizations for multi-core processors and support for 64-bit applications, paving the way for future hardware advancements.
9. Mac OS X v10.7 Lion
Mac OS X v10.7 Lion brought numerous user interface changes inspired by iOS, such as natural scrolling, Launchpad for app organization, and Mission Control for unified window management. Lion also introduced the Mac App Store, revolutionizing software distribution.
10. Mac OS X v10.8 Mountain Lion
Mac OS X v10.8 Mountain Lion further integrated iOS features into macOS. It introduced Messages, allowing users to send iMessages directly from their Macs, and Notification Center, providing a unified hub for notifications from various applications.
11. OS X Mavericks
With the release of OS X Mavericks, Apple dropped the "Mac" from the name, aligning it with the naming convention of its iOS devices. Mavericks focused on system optimizations and energy efficiency and introduced features like Maps and iBooks.
12. OS X Yosemite
OS X Yosemite brought a significant visual overhaul to macOS, adopting a flatter, more vibrant design language. It introduced Continuity, enabling seamless integration between Macs and iOS devices, and improved Spotlight and Safari.
13. OS X El Capitan
OS X El Capitan built upon the foundation of Yosemite, focusing on performance, stability, and user experience refinements. It introduced Split View for enhanced multitasking, improvements to Mission Control, and system-wide improvements in graphics and performance.
14. macOS Sierra
macOS Sierra marked the introduction of Siri to the Mac, allowing users to interact with their computers using voice commands. It also introduced Auto Unlock, enabling users to unlock their Macs with Apple Watch and Universal Clipboard for seamless content sharing.
15. macOS High Sierra
macOS High Sierra focused on deep system-level enhancements and technologies. It introduced the Apple File System (APFS) for improved file management, Metal 2 for advanced graphics capabilities, and Safari refinements for better performance and privacy.
16. macOS Mojave
macOS Mojave brought a dark mode interface option, providing a visually striking alternative to the traditional light appearance. It introduced Stacks for organizing cluttered desktops and added new privacy features to enhance user control over data.
17. macOS Catalina
macOS Catalina marked the end of support for 32-bit applications, embracing 64-bit architecture fully. It introduced Sidecar, enabling users to use an iPad as a second display or drawing tablet, along with Apple Arcade for gaming enthusiasts.
18. macOS Big Sur
macOS Big Sur featured a redesigned user interface, taking visual cues from iOS. It introduced Control Center, updated Notification Center, and improved Messages, Maps, and Safari. Big Sur also brought enhanced privacy features and support for Apple Silicon.
19. macOS Monterey
macOS Monterey is Apple's latest operating system version, announced at WWDC 2021. It introduces new features, including Universal Control for seamless multi-device workflows, FaceTime enhancements, and improved Focus modes for better productivity.
Frequently Asked Questions
Can I upgrade to the latest macOS version on my older Mac? 
The ability to upgrade to the latest macOS version depends on the hardware specifications of your Mac. Apple provides compatibility information for each macOS release to check if your Mac meets the requirements.
How can I update my macOS to the latest version? 
You can update your macOS by going to the Apple menu, selecting "System Preferences," and then clicking "Software Update." If a new version is available, you can download and install it from there.
Will upgrading to a new macOS version affect my files and applications? 
Upgrading to a new macOS version should not delete or affect your files. However, creating a backup before upgrading is always a good idea to ensure that your data is safe. Some older applications may not be compatible with the latest macOS version, so checking their compatibility beforehand is essential.
Can I downgrade to a previous macOS version if I'm unsatisfied with the latest one? 
In most cases, it is not recommended to downgrade to a previous macOS version once you have upgraded. However, if you have created a Time Machine backup or have a separate backup of your files, you can reinstall a previous macOS version using the macOS Recovery feature.
How frequently does Apple release new macOS versions? 
Apple typically releases a new major macOS version once a year, usually during the fall season. These releases come with significant feature updates and improvements. Additionally, Apple provides regular yearly updates to address security vulnerabilities and bug fixes.
Conclusion
The history of the macOS version showcases Apple's commitment to continuous innovation and improvement. Each release brings new features, performance enhancements, and visual changes, ensuring Mac users have a modern and reliable operating system that meets their needs.
Hits: 73