Before resetting your Mac to factory settings, you need to back up your information. During the process, your Mac needs to be plugged in and connected to the Internet.
If your Mac already has some performance issues, installing OS X Yosemite will not improve performance.
What you need is fresh installation or from scratch.
The following guide will allow you to restore the factory settings of your Mac, without a recovery disc or special tools.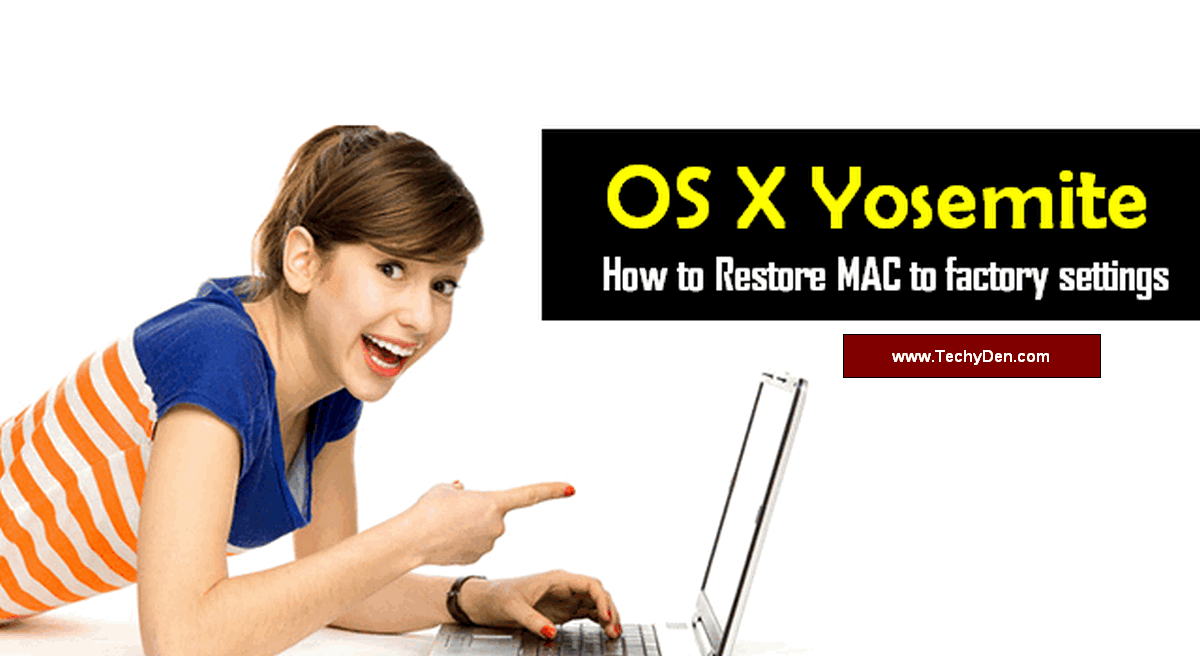 Recommendation: Before using the guide, read the entire article to understand the process and avoid complications or loss of information.
It is essential that throughout the process, your Mac is connected to the mains and has the Internet.
Some other tutorials:
What is X Yosemite OS?
The X Yosemite operating system is a UNIX-based platform that was designed for use on personal computers. It is the operating system that came after OS X Mavericks. It came out to the public on October 16, 2014.
The X Yosemite operating system is the first of its kind to be designed specifically for use on personal computers, and it features a number of new and improved features over its predecessor.
The iCloud Drive is one of the most important new features. It lets users store and access their files from any device with an Internet connection.
Other new features include a redesigned Finder, better support for multiple displays, and new versions of the Safari and Mail programs.
What are the features of X Yosemite OS?
X Yosemite is the latest operating system from Apple, and it comes with a host of new features and improvements.
The most notable new features is the redesigned interface, which features a more modern look and feel.
It include an improved notification center, better support for iCloud, and new sharing options.
It is the improved performance and stability that comes with X Yosemite.
Steps to Restore Mac with OS X Yosemite
1. Back up, back up and support
Because it will delete all the data on the hard disk, it is vital that you back up the data transfer to the new operating environment.
The formatting process will serve to review what documents, photos, videos, songs, or applications are useful.
It is best to think that files are saved, save the copy to an external hard drive and not transfer it back to your machine unless they are to have a real use.
In the case of applications, it is recommended to re-download them. Whether they are cost-free or not, they must restore your purchases to avoid having to pay again for the software.
2. Goodbye Mac
Once you've backed up your information and you're sure you want to restore the system (in this process because of no second chances), you must restart your computer.
Navigate options, select the Manzanita and Restart
3. Start with CMD plus R (Restore)
Once you begin the process of restarting your Mac, the screen turns off, and the instant a gray screen appears (before you reach the window boot or access), you must press the CMD or Command key plus the letter R. That is CMD + R.
4. Which option to choose
The system opens a window with the name "OS X Utilities," from which you can select four main options.
Restore from a Time Machine backup, reinstall Mac OS X, and use the online Help Disk Utility.
These options might change their names depending on the language you have configured your system. For this guide, we will select the fourth option, Disk Utility.
5. Disc Selection
On the left side, you will see the name of the internal or external drive connected to the Mac, and on the right side data and options will be deployed to run for the record: When you select another window, which in turn will be divided into two spaces, the selected.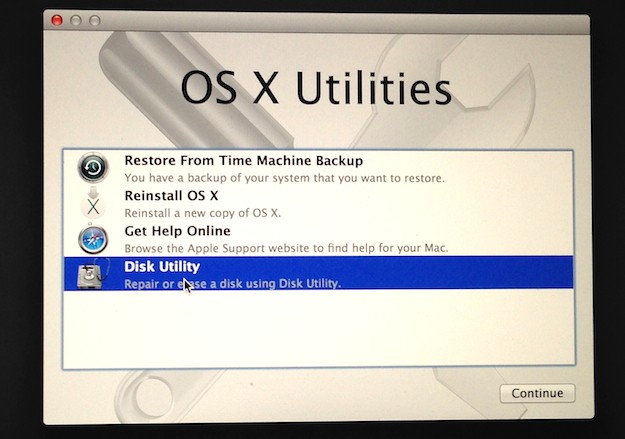 What you should do is choose the internal hard disk. The way to identify the disc begins with the storage capacity of your Mac, followed by the word Apple and the disk type (solid or rigid state). An example would be the Apple 128 GB SSD.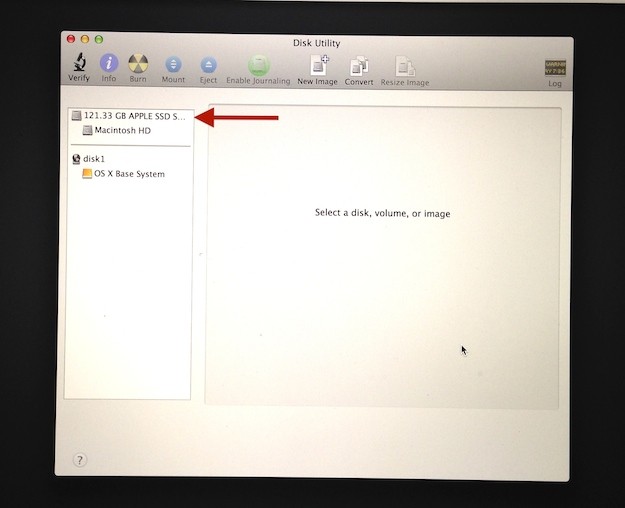 Select the disk and in the right window, choose the "Delete" option. The processing time depends on the amount of information that must be removed.
6. A final small step
Once the process is complete, it returns to the first window (one that had four main options) and selects the option to Reinstall Mac OS X. Here the process will take several minutes, but once completed, you'll have a completely clean environment.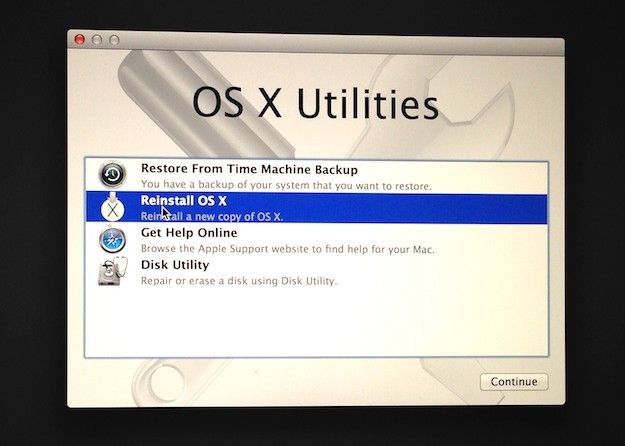 How to factory reset macbook yosemite?
If you're selling or giving away your Mac, you'll want to reset it to factory settings first. This will delete all of your personal files and information and put the computer back to how it was when you first got it. The steps to factory reset mac yosemite OS.
Here's how to do it:
Back up your data. Before you reset your Mac, you'll want to make sure all your important files and data are backed up. You can do this using Time Machine or another backup method.
Select the Apple menu > System Preferences > Software Update.
Click the lock icon to unlock it, then enter your administrator password.
Click Check Now.
If updates are available, install them.
Restart your Mac when prompted.
Open the App Store, then click Updates.
If updates are available, install them.
Quit the App Store.
Choose Apple menu > Restart.
After your Mac restarts, a window appears with several options.
Select Disk Utility, then click Continue.
Select your startup disk from the list of disks, then click the Erase button.
In the Format drop-down menu, select Mac OS Extended (Journaled).
In the Name field, enter a name for your disk.
Click the Erase button.
When the erase process is finished, quit Disk Utility.
Select Reinstall macOS, then click Continue.
Follow the onscreen instructions to reinstall macOS.
When the installation is finished, your Mac will restart and you'll see the Welcome screen.
Seeking clarification for installing OS X Yosemite
The above guide works for those who want clean and reformat your computer. The recovery tool Apple reinstall the latest version of Mac OS X Yosemite running on the computer prior to formatting.
It is recommended that once the equipment is completely freed of junk data files or downloads and install the new version of Mac OS X Yosemite format. Download the official OS X Yosemite DMG File (OS X Yosemite Free Download).
How to restore mac os x to factory settings
There are a few different ways to restore your Mac to its factory settings. The first is to use the built-in recovery tool that comes with your Mac.
To do this, restart your computer and hold down the Command+R keys until you see the Apple logo. This will take you to the Recovery Mode menu, where you can select the option to erase your hard drive and reinstall macOS.
Another way to restore your Mac to its factory settings is to use a bootable installer drive. To create one of these, you'll need a USB flash drive that's at least 8GB in size.
Then, go to the Apple website and download the latest version of macOS. Once the download is finished, open the Disk Utility application and format your USB drive as macOS Extended (Journaled).
Finally, use the "create installer" option in the Disk Utility to create your bootable installer drive. Once you have your bootable installer drive, restart your computer and hold down the Option key while it's booting up.
This will take you to the boot menu, where you can select your USB drive and boot from it. Once the installer loads, follow the prompts to erase your hard drive and reinstall macOS.
Final words on how to factory reset mac yosemite
There are a few things to keep in mind when factory resetting your mac yosemite: -Make sure you have a backup of all your important files!
All your preferences and settings will be lost, so make sure you know how to set everything up again before proceeding.
If you have any programs installed that you don't want to lose, make sure you have their installation files handy. Once you've reset your mac, it will be like you just bought it
all your files will be gone, so make sure you're ready for that. With all that in mind, let's proceed.
To factory reset your mac yosemite, go to the apple menu and click 'Restart'. As your mac restarts, hold down the 'Command+R' keys. This will take you to the 'Recovery Mode' menu.
From here, select 'Disk Utility' and then choose 'Erase Disk'. This will erase everything on your mac, so make sure you really want to do this! Once you've confirmed, your mac will restart and be factory reset.
Source: Apple