Whatsapp alternatives: You Should know these Similar Messengers in 2021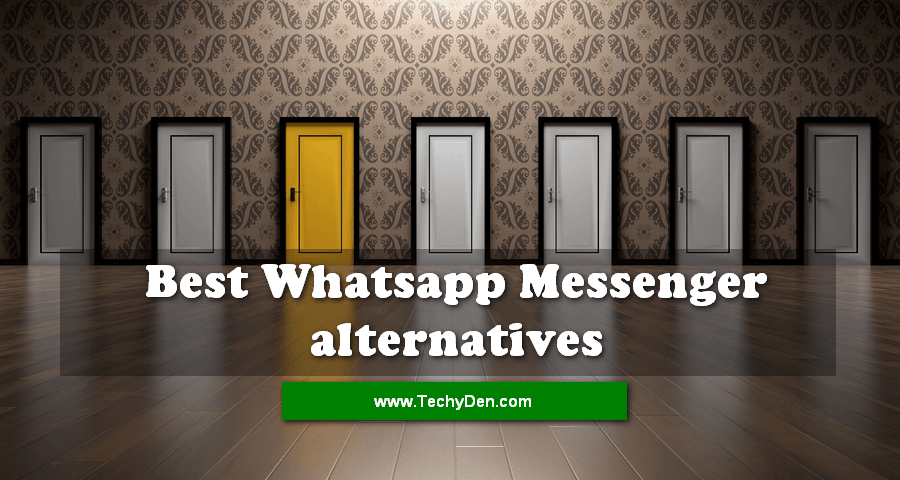 In recent days, WhatsApp has become the most important communication app used by billions of people all over the world.
It is a bit difficult to get out of it. But for a change, you should also think about some WhatsApp alternatives.
Since WhatsApp has launched many started using this. And this became an integrated part of the smart world.
Ever since WhatsApp has released, it was updated several times making it much more content to its users with every update.
The recent update of WhatsApp is the video calling facility. There are also different types of WhatsApp.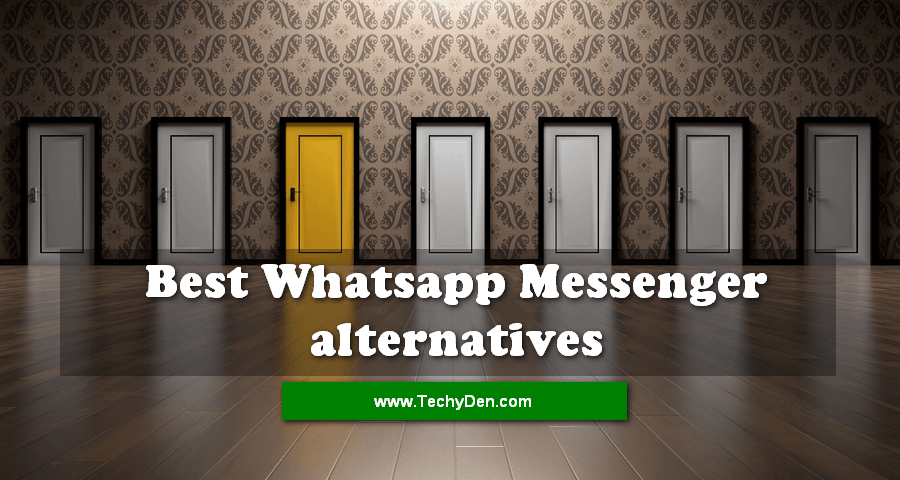 Best WhatsApp alternatives
---
Even though WhatsApp has this many features there are also some other WhatsApp alternatives.
It is always better to know about the alternatives of anything, even if it is WhatsApp alternatives or any other.
Here I am going to show you some of the best WhatsApp alternatives that can make you out of the routine WhatsApp things.
1. Facebook Messenger
The Facebook messenger is the first best WhatsApp alternative that every WhatsApp user should know about.
Facebook Messenger is used by more than 1.9 billion users. The face has its own advantages other than chatting.
Those are like you can share your pictures and videos with your friends. You can add posts of your exact status and you can also be updated with your friends from likes and comments.
For those who are opting for a change from WhatsApp, this facebook messenger will become the best WhatsApp alternative.
---
Skype is also the best WhatsApp alternative in 2020. According to statistics, this skype is used by 125 million people.
These many active users return to skype monthly making skype the best WhatsApp alternative for messaging.
The skype is mostly used for people who would most like video calling. Skype was firstly built for video calling but later on messaging also was integrated into skype.
These factors make skype a good rank in the communication world.
---
The Viber is a bit forward than the skype. The registered users are 800 million all over the world. The Viber has much better features than what a WhatsApp does.
From Viber, you can send free messages. You can also make voice and video calls in Viber with pixel clarity.
You can also make video calls in Viber without any charges if you are in an internet or wifi connection.
The communication in the Viber is also so good that the emoticons come with great quality. The best feature in this is you can also hide chats.
---
The hike will be one of the best WhatsApp alternatives. The hike was a recent one but has become the most popular chatting app, thus becoming one of the best apps like WhatsApp.
The hike is best known for stickers. The stickers in the hike are so realistic and that will suit our chatting criteria. You can select any sticker that will be correct for the situation.
There will be a wide range of stickers available on Hike. On the hike, there is also a special range of emoticons specially designed by the team of the hike.
The special feature of the hike is that a special feature in the hike named hike direct can access you to chat with friends within your range even without internet connectivity.
Hence this messaging app becomes the best WhatsApp alternative.
---
The line is the other app like WhatsApp. By using this app you can send messages online and have conversations with your mates.
This app has some features like calling, voice chats and others. You can also make video calls using this line messenger.
For those who opt for a change in the routine WhatsApp, life can try this app for a better experience. There are also some video calling apps that are advanced features in the world of the conversation.
---
Conclusion
Along with these WhatsApp alternatives, there are also some other messaging apps like WhatsApp and also some apps like WhatsApp Alternatives which are listed below.
Kakao talk messenger
Live profile
Signal
Telegram
GroupMe
Kik
Kontalk
Threema
SnapChat
Band
Google Hangouts
Tango
WireApp
Kik Messenger
ChatOn
Discord
Voxer
Slack
Cyphr
WeChat
Try any of these WhatsApp alternatives for some refreshment and make your routine life a little interesting.