Facebook is the largest social networking site to connect people worldwide. Still, now it's one of the most popular social media.
Every smartphone and iPhone users are connecting their Facebook account and Google accounts. 45% of Facebook users are not concentrating on their password strength.
So some of the Facebook users are losing their Facebook password (not remembered easily).
In this article, I am discussing How to change Facebook Password securely and the smart tips to recover your password and make it stronger.

This also applies following the loss or theft of a smartphone to prevent the new owner connects to your page.
Ho to Change Facebook password?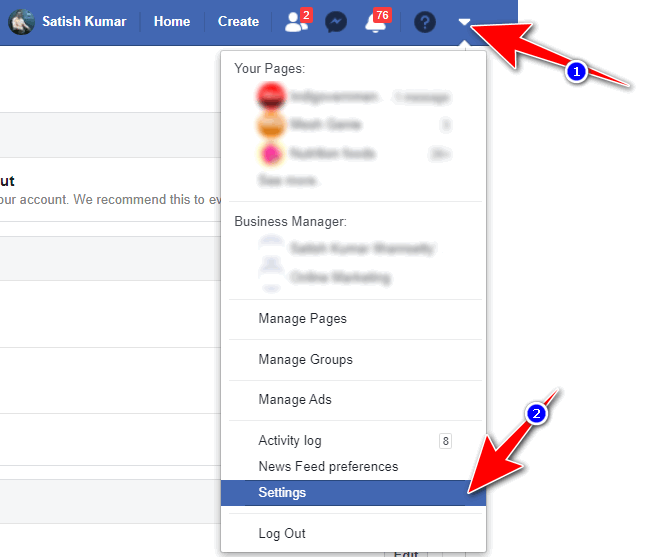 Go for Security and Login options, which are located on the left side column. Then go for Change Password option and click on the EDIT option
Enter the current password and type twice the new password. Confirm the new password by clicking on "Save changes" in blue.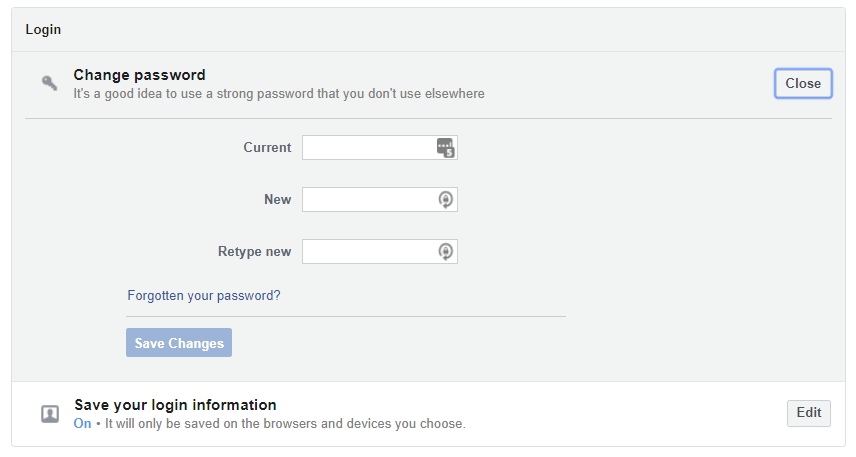 If you forget your Facebook Password
In case of forgetting the password, click "Forgot Password" on the login screen to Facebook.
Enter the email address (or) Phone Number (which verified by the user) or User name used by the Facebook account and click "Search".
Several options are available to reset the password:
By using Google account (if connected to a Gmail account)
Simply by email (a code will be sent to the email address of the account FB)
SMS (text message with a code for mobile users)
If the email method, an email is sent immediately with a code but the easiest is to click on "Password Change".
If the email method, an email is sent immediately with a code but the easiest is to click on the "Password Change" button. or Enter the Code (which is sent to your Facebook Email) then click on the Continue button.
Now Enter a new password to protect access to the Facebook account.
Another email is sent to confirm the warning password, for example, practical if someone guessed the password (hacking the Facebook account) and the solution to regaining control over your Facebook account.