Are you trying to secure a password protect a folder on a Windows computer? If you have a folder or file that you don't want to show in Windows, then you can password protect it. Password protecting a document, spreadsheet, or project folder will make sure that only users that know the password can access it. This blog will show you how to password protect a file or folder and who can access it.
Microsoft Windows comes without any password protection for files and folders. You can protect your data in other ways as well. The best way to secure your data is probably by using encryption.
In order to secure your data with password protection, you would be better off investing in some third-party software, so keep reading for that information.
Think about the last time you had to send an important document, spreadsheet, or project to someone in your company or outside. They wanted a copy of what you sent them, but you didn't want them to be able to access everything.
I know I've been in that situation before. I don't always have an IT guy around to help me with my problems. So, I often try to find answers to my questions online. Well, I ran across a super-easy way to password protect a folder or files in Windows 10, 8.1, and 7.
Note: Before you secure any data, make sure you have a backup of it, whether it's through duplication or in a backup file.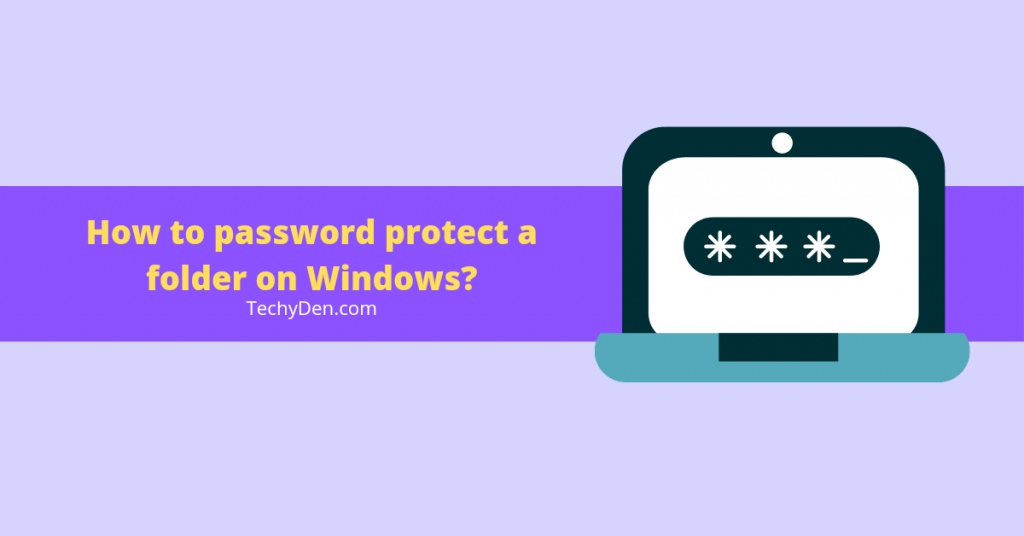 How to password protect a folder in Windows?
Windows Vista /7, 8, and 10 do not come with any features that would allow you to protect your files using a password; for this, you will need specialized software.
If you would like to encrypt your files and folders, you can do so by following these steps:
Start your computer with full administrative rights.
Right-click the File or Folder (you wish to encrypt) and select Properties.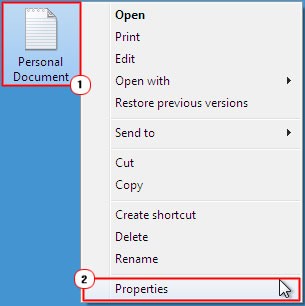 When the File or Folder Properties applet appears, click on the Advanced Button.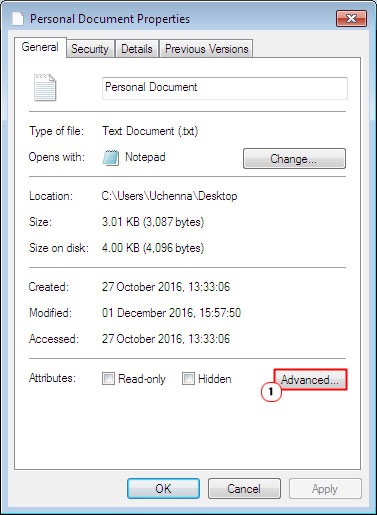 Once the Advanced Attributes applet appears, tick the box next to Encrypt contents to secure data, and then click OK.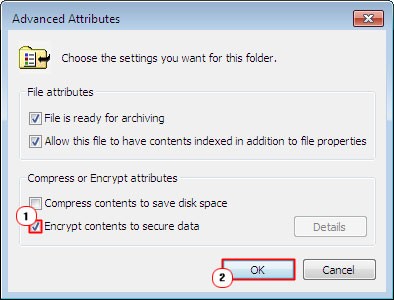 Click on OK to begin the encryption process once you are back on the File or Folder Properties applet.
Please note that if your Windows version does not support encryption, the encryption option will not be available. If you want encryption to work, you must format your hard drive in NTFS.
Encryption works by restricting access to the data to those with your login details. The data will become encrypted, unreadable, and inaccessible, if another account is used to access the data.
Microsoft Windows XP
To password protect a folder, Windows XP is no different from Windows Vista/7/8 and 10, in that the encryption procedure is exactly the same.
How to Secure Your Data in Other Ways?
Files and folders that are rarely opened – Using one of the many utility tools available can be an effective way of protecting them. You have the option of encrypting a batch of files and protecting them with a password when you archive a batch of files.
Users of Windows XP – Windows XP comes with a third-party compression utility tool, which although dated, can still be used to password protect and compress files and folders.
If you use Windows Vista or 7, you can use the compression tool that comes with these versions of Windows. However, the compression tool on these operating systems does not support password protection; you must purchase third-party software to take advantage of this feature.
Create a Password-Protected Folder manually
In order to protect certain files on your computer, you can create a script that changes the attributes of a folder.
By changing the attribute of the folder to a system file, the folder will become hidden as all system files are set to hide by default. The end-user can thus choose if the folder (containing the files) will be visible or not.
Note: This method does not make your data completely secure. Anyone with a basic understanding of computers can very easily change your file settings and make your folder visible. But people will find it difficult to find if they are unaware of its existence.
Top Third-Party Tools
If you want password protection, then you will need third-party software. There are many different kinds of such tools, some of which are free and some that are not. From the various tools available, I recommend the following:
7-Zip: File and folder compression is possible with this free utility, as well as password protection for your files and folders. In addition to opening many different file types and archiving your data, this tool has a number of other features.
WinZip: There are many people who are familiar with the excellent encryption utility WinZip. You can access this tool for free, but to use all of its features, you will need to buy the full version. It does all the usual stuff, compress, protect, encrypt, etc, so it's one of the best utility tools around.
Folder Guard: This commercial password protection software allows you to archive and password protect your most important files and folders.
Final Words
If you want to password protect a folder or file in windows you can do so very easily. In this blog post, we will show you how to password protect a file or folder in windows using a few different methods. We hope you find this blog post to be useful.
At times you may want to lock the folder which contains your important files and you would want that only you can access those files but other user accounts especially your kids or friends. So here is the trick to lock the folders in Windows 10, 8, and 7.