How to Create Google Virtual Visiting Cards?
Google is introducing new features to its users and customers as per their requirements. Recently, Google announced a new feature, "People Cards," to build the user's online presence. They are called Google Virtual Visiting Cards, and they help you discover others through search.
The People card feature benefits individuals, entrepreneurs, influencers, prospective employees, freelancers, and everyone who needs a better online presence to move their business to the next level.
What is Virtual Visiting Card?
A "virtual card" is a non-plastic card that exists solely online and helps show your details to online people as a search result. This feature lets everyone inform you of your business details by highlighting their website and social profiles and providing quality information about themselves to maintain data quality.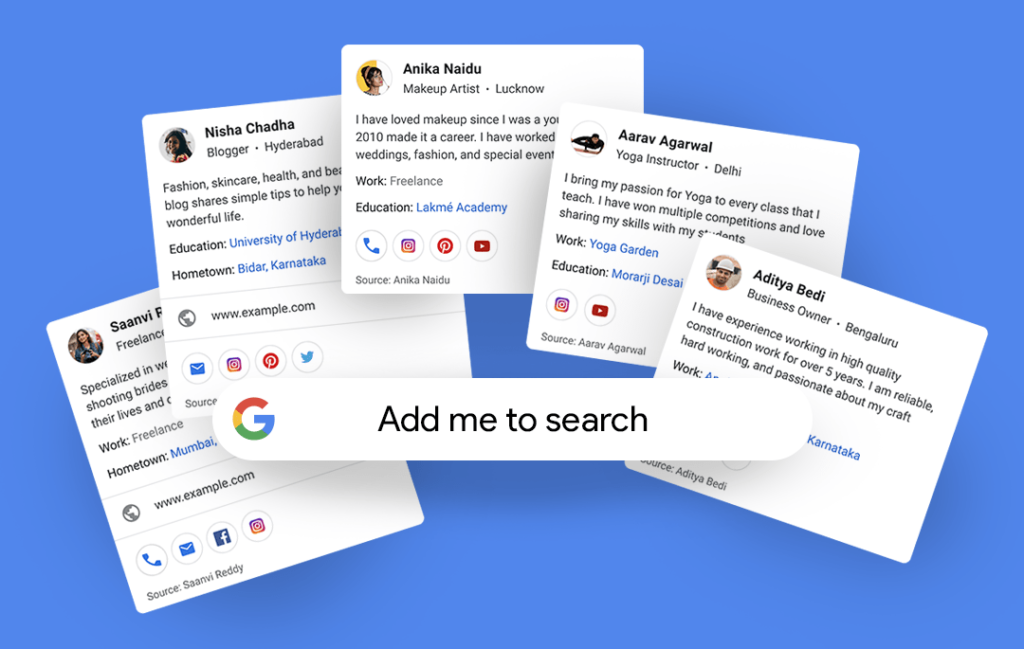 Google Search Product manager Lauren Clark Said,
"The new feature is aimed at helping the millions of individuals, influencers, entrepreneurs, prospective employees, self-employed people, freelancers, or anyone else out there who wants to be discovered and help the world find them. Starting today, users across India can find the People Cards on their mobile phones in English, "she said.
When people search for a particular name on Google, a list of details will be available with the title, profession, and location when the user taps on the specific card.
How to create your People Card on Google Search?
Google introduced this feature on August 11th for its users across India, which is available for mobile users only. The creation process is not enabled for desktop users.
Step 1: To create a virtual people card, you have to sign in with your regular Google account email address. Then start searching for the term with "Add me to search" for the name on Google Search.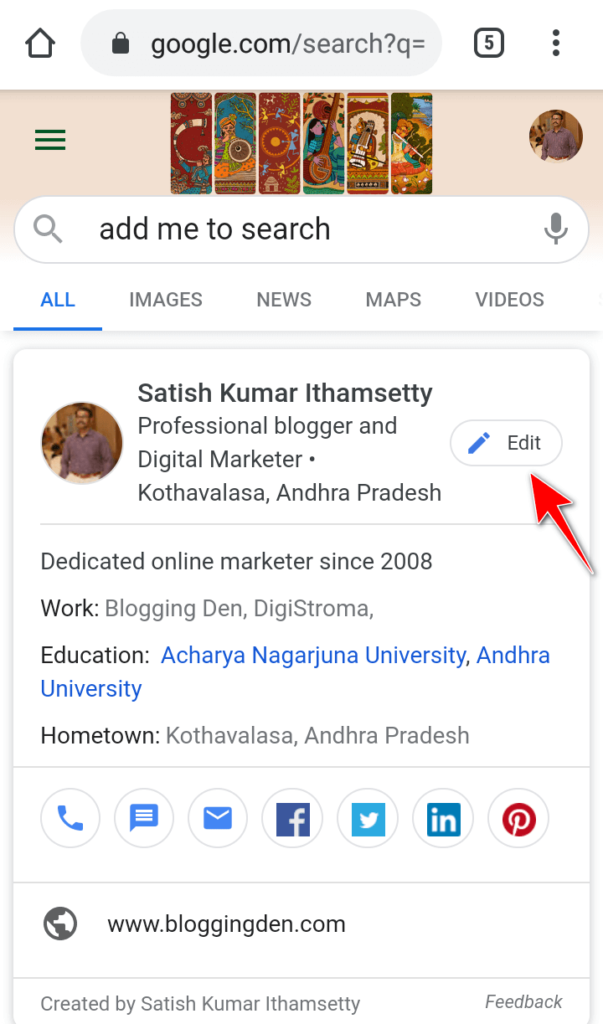 Step 2: In the next step, click on the Edit link and upload your image from your Google account. Add a few details about yourself in the "about" section: location, occupation, and hometown details. Along with that, add Emyour's email phone number and Social links.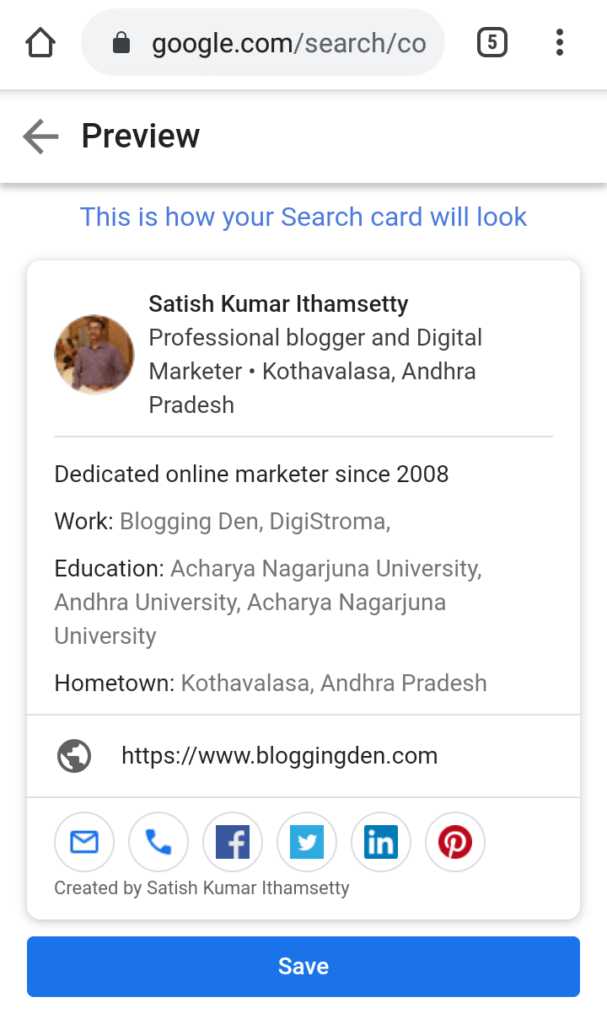 Step 3: After finishing the above steps, check the preview and tap on the save option on the card.
Now your Google Virtual Visiting Card is ready.
Before you can do this, you have to authenticate your account with a unique mobile number. Card users have complete control over which one to add to the card, just like adding work experience to a work profile.
Is it safe to use these Google Virtual Visiting Cards?
The Google Card is safer and more secure than other sites that provide profile information. Google offers more security for your information, like accessing your data or a card to protect it from unauthorized usage. It takes more safeguard mechanisms to protect against offensive content online.
Clark said that card creators must obey the content policies and privacy policies that violate those policies and protect against abuse.
To use these cards, the card creators must obey the content policies. If anyone does not follow the rules, the security system will be flagged automatically.
Other virtual cards
Frequently Asked Questions (FAQs)
How do I get a Google virtual visiting card?

There is no official process to obtain a Google virtual visiting card, but there are several ways to achieve the same goal. One way is to create a Google account and then sign in to your existing account. You can also find easy instructions on how to create a virtual visiting card on the Google website.

How do you make a virtual visiting card?

A virtual visiting card can be made using an online tool or by printing out a simple card on paper and cutting it out.

How do I use the Google virtual card?

To use the Google virtual card, you first need to create an account. To complete this, go to google.com and click on the "Sign In" button in the upper-right corner. Then, enter your username and password. After you sign in, you will be taken to the "Google Account" page. In the "My Account" section, click on the "Add a payment method" link.

How do I create a Google card?

There is no one definitive way to create a Google card. You can use the tools on the Google Card Creator web page, or you can use a free online tool like Micropublish.

How do I get a free digital visiting card?

A digital visiting card can be obtained by completing the online form.

Does Google Pay have a virtual card?

No, Google Pay does not have a virtual card.

What is the use of adding me to the search?

The purpose of adding me to the search is to increase the chances that I will be found when you are scanning for information on a particular topic.

How do you edit people's cards?

To edit someone's card, you would need their username and password.
Final Words
The Google Virtual Visitor Card feature is beneficial for everyone to move their business to the next level. For the millions of influencers, entrepreneurs, self-employed individuals, and freelancers.
Most people are mobile users, which is released in English. Start by creating a virtual visiting card for yourself.
Hits: 68